As the mother of five boys, I have never personally put together a girl nursery. Still, my good friend Pinterest and I have spent a lot of time imagining what I'd do if I did! Combined with my knowledge of nurseries in general, here's my idea for how to build the ultimate baby girl nursery.
Think Pink
Just kidding! Fun fact, historically, pink was once imagined to be a "boy" color. This is because red was seen as strong and masculine, with pink as the lighter shade appropriate for boys. This ultimately changed, and the idea of baby girls has been linked with the color pink for decades. However, parents are beginning to think more and more outside the box with baby names, clothing styles, and gender norms. While there's nothing wrong with pink for a baby girl's nursery, don't feel you should limit yourself to a pastel pink and purple color scheme either. Instead, consider the dynamic and nuanced individual your baby girl will grow to be and build your daughter's nursery accordingly.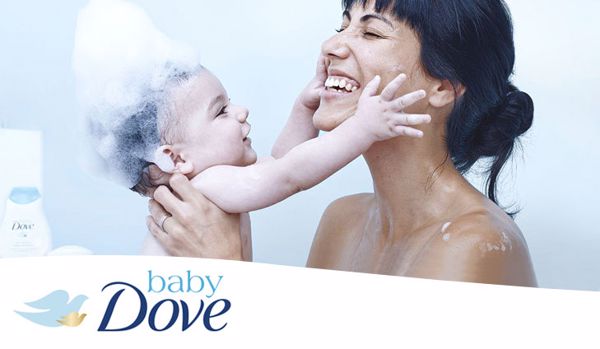 Plan Ahead
Multi-functional furniture is a great resource for baby girl nurseries. All children of any gender can have messy rooms with toys and laundry. Girls, however, often collect large amounts of dress-up clothes and miniature accessories for dolls and other sets. Minimizing the amount of furniture will cut down on visual clutter and make the space easier to clean. And planning ahead, know it will NEED to be cleaned.
Invest in potential heirloom pieces

, such as a lovely dresser or a sturdy chair that you and your daughter can enjoy for years to come! The dresser can double as a changing table by adding a changing pad, and the chair can be used for late-night feedings when she's a baby and story time as she grows.

Opt for purchasing a convertible crib.

This makes transitions from crib to toddler bed to big girl bed much easier! Some cribs even convert into a headboard/footboard for a full-sized bed making this a functional piece of furniture for even your future teenager! (If you can imagine that far ahead!)

Capitalize on floating shelves.

Shelving is a valuable addition to any nursery. Using small baskets, the shelves can serve as storage and easily transition to hold books or display items as your little girl grows. Floating shelves draw the eye upward from the floor and minimize visual clutter in the room.
Flexible decor choices
There's no way of knowing how our children will turn out. What kind of interests or talents they have won't be fully revealed for years to come. While we'd love to think our dream child will be exactly how we imagined, it is up to us as parents to give them a safe place to explore and express themselves confidently. One way we can do this is by providing a sanctuary in their very own room as they grow. Your infant daughter won't care if her bedroom is princess or floral-themed (so choose a theme you love!), but giving her space to grow and adjust as she gets older and does have an opinion is important.

Think ahead with colors.

Paint is a relatively inexpensive way to change the entire feel of the room, but it is messy and time-consuming. The last thing you'll want to worry about as a parent is more mess and needing more time. Choosing neutral paint colors can create the blank canvas your baby's nursery needs to become something more in the future.

Choose adjustable decoration options

. Little girls often have a mind of their own when it comes to designing their own space! By preemptively planning to use flexible decor items like temporary vinyl stickers, you can have the freedom to transform the space without repeating expensive investments every time you want to switch things up. Vinyl stickers on walls, windows, or furniture are a great way to create your ideal space!

Look for efficient lighting.

That little chandelier may be darling, but when your baby girl grows in a few short years, you won't want to squint in a dimly lit room looking for her Barbie's matching shoe. Look for lighting that doesn't need specialty bulbs so you can easily switch them out and keep her room shining bright! Ceiling fans are a great option to keep air flowing, especially in warmer climates. The best part is you don't have to sacrifice style for function, as some really beautiful options are available! You can even opt for a dimmer switch or a bedside lamp if you want to have a range of brightness for naptime.
The great thing about nurseries is that they are truly a luxury and not a necessity. The AAP recommends room sharing with your infant for six months to a year to reduce the risk of sudden infant death syndrome (SIDS). This means your baby girl may be spending less time in her room than she will as an older child. Have fun designing a space, but don't stress and remind yourself that you have plenty of time before your little gal will be inviting friends over to play. So that dream nursery really is a special place for just the two of you and your family. Make it functional, and enjoy!
Articles shown are a mixture of informative pieces, anecdotal accounts and professional advice from our panel of Bloggers, Writers and Experts. The views and opinions expressed in these articles are those of the authors and do not necessarily reflect the official view of this site.