As the mother of five boys, I have ample experience putting together a functional (and adorable!) boy room. Friends, family, and the internet will be full of varied experiences and suggestions as to what you should and should not do while putting together a nursery. You want to design a space where you can feel confident welcoming your little boy into but also avoid breaking the bank, so here are my ideas for a successful little boy nursery!
Go long!
This was my attempt at a sports joke. What I mean to say is, when you're planning a baby boy's nursery, you'll want to think long-term. Most boys, not all but most, don't care too much about what their room looks like. (So you will probably have plenty of decor freedom!) However, the fact is baby boys grow into little boys, and little boys grow into big boys. I'm sure plenty of people have already told you, "It happens before you know it!" and they're right. The cartoon sailboats may be darling today but could be embarrassing in just a few short years. So, unless you have an unlimited budget, planning for longevity is key!
Pack a punch
Multi-functional furniture is an excellent strategy for baby boy nurseries. All children of any gender can have messy rooms with toys and laundry. Boys in particular, however, somehow seem to generate an exceptional number of messes between LEGO pieces, sticks, rocks, and who knows what other treasures they've collected. (Just hopefully nothing living or… once living.)


Girls can certainly have these things too, but boys seem magnetized to them! Minimizing the amount of furniture will cut down on visual clutter and make the space easier to clean. And planning ahead, just know it will NEED to be cleaned.
Place a changing pad on top of a low dresser

instead of buying a changing table and a dresser. When your little guy is potty trained, you can pass along the pad or save it in a closet until the next baby comes around. The dresser then continues its main function as a dresser indefinitely!

Look into purchasing a convertible crib.

This makes transitions from crib to toddler bed to little boy bed much easier! Some cribs even convert into a headboard/footboard for a full-sized bed, making this a functional piece of furniture for even your future teenager! (If you can imagine that far ahead!)

Bank on bookshelves.

Shelving is a valuable addition to any nursery. Using small baskets, the shelves can serve as storage and easily transition to hold books and display favorite toys as your little boy grows. Steering away from hanging shelves can save heartache and possible injury in the future if you have a climber.
Strong decor staples
There's no way of knowing how our children will turn out. What kind of interests or talents they have won't be fully revealed for years to come. While we'd love to think our dream child will be exactly how we imagined, it is up to us as parents to give them a safe place to confidently explore and express themselves. One way we can do this is by providing a little bit of a sanctuary in their very own room as they grow.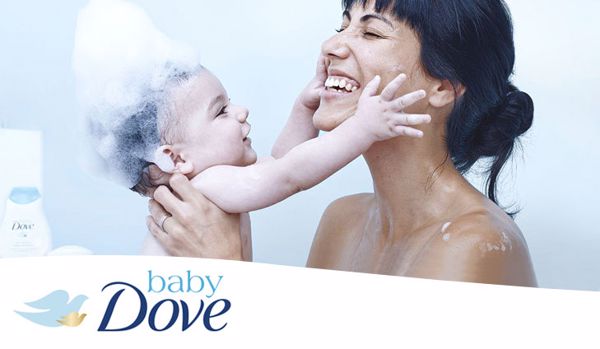 Your infant son won't care if their bedroom is superhero or sailboat themed (so choose a theme you love!), but giving them space to grow and adjust as they get older and do have opinions is important.
Lean neutral with the paint colors.

Paint is a relatively inexpensive way to change the entire feel of the room, but it is messy and time-consuming. The last thing you'll want to worry about with a little boy is more mess and needing more time. Choosing neutral paint colors can create the blank canvas your baby's nursery needs to become something more in the future.

Utilize inexpensive decoration options

. When it's time for a change, nothing stings more than having your child toss away the beautiful (and expensive!) decorations you meticulously picked out for them as babies. Alternatively, you can look into decor like temporary vinyl stickers that transform the space without any expensive investments. Stick vinyl stickers on walls, windows, or furniture to create your ideal space!

Invest in sturdy materials.

White laminate furniture is darling, but it's fertile ground for chips, nicks, and graffiti galore! Look for pieces that disguise wear and tear, like light natural wood. It may seem counter-intuitive, but looking for unfinished wood pieces can be beneficial in the long run as they can more easily be refinished with stain or paint if your young man wants a more sophisticated look. (Just make sure unfinished pieces are well-sanded, so you can avoid any splinters!)
The great thing about nurseries is that they are truly a luxury and not a necessity. The AAP recommends room sharing with your infant for six months to a year to reduce the risk of sudden infant death syndrome (SIDS). This means your baby boy may not be spending as much time in his room as he will as an older child. Have fun designing a space, but don't stress and remind yourself that you have plenty of time before your little guy will be inviting friends over to play – so that dream nursery really is a special place for just the two of you and your family. Make it functional, and enjoy!
Articles shown are a mixture of informative pieces, anecdotal accounts and professional advice from our panel of Bloggers, Writers and Experts. The views and opinions expressed in these articles are those of the authors and do not necessarily reflect the official view of this site.