Are you planning to announce your pregnancy yet?

your

baby this week:

Everything starts to even out. The arms and head are finally proportionate to the rest of their body, and their hands and feet now measure about a half-inch long and are actively punching and kicking inside you. If you can't feel this movement, don't be alarmed. It's just too small for you to feel.

Your baby is also now making facial expressions. They can squint their eyes, and their lips can frown. The neck has grown longer, and the chin has started to take shape. You baby's kidneys are producing urine, the liver is producing bile, and the spleen is helping to produce red blood cells. Your baby's placenta is fully functioning now, supplying oxygen, fats, proteins, vitamins and minerals, and removing and filtering waste materials.
your

body:

You may not be able to hide that baby bump much longer. By week 14, most women "pop." This is because your uterus is resting atop your pubic bone, which tends to push your belly out a bit.

By week 14, you may experience the unwanted symptom of constipation. This is because pregnancy slows your digestive system, and your regular dosage of prenatal vitamins contains iron; and though iron is vital to preventing anemia, it contributes to constipation. To help combat this, drink at least 10, 8-ounce glasses of water per day, which will help you keep your intestines and baby healthy! You should also eat foods high in fiber, such as lentils, black beans, lima beans, whole wheat pasta, pears, or peas.

Another way to constipation cure is exercise! Light or moderate walking can help loosen your bowels and relieve bloating. Alternating hot and cold beverages may also naturally stimulate your bowels (and reduce gas).Try munching on ice chips, and then have a warm cup of decaffeinated tea. If you have any questions or concerns, talk with your midwife or healthcare practitioner. Your doctor may even recommend a safe stool softener to take during pregnancy.

Has the dark part of your nipples gotten larger or darker? Don't worry! Your body is preparing for breastfeeding, and it's completely normal.

If you're feeling hungrier than usual, it's okay to occasionally splurge. Just remember, your body only needs an additional 300 calories, per day, during pregnancy.
Louise Broadbridge - Our Expert Midwife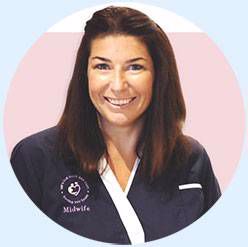 Hi, my name is Louise, I am a Registered Midwife, founder of Let's Talk Birth and Baby and the face behind Instagram's The Honest Midwife. I have worked in health settings for the past 30 years, the majority of which have been working in children and family settings.
your

tips & to do's:
Write in your pregnancy journal.
Have you thought much about your registry? If not, you should! Just remember, creating a registry that covers your needs should be a lot of fun. It should not be stressful! It can be difficult to know where to start, when to start, and what to choose as there are many baby products on the market and many markets with baby product registry.
First, do your Internet research.
If you already know which store you want to register at, look at its baby gear department. If there is a specific product you want to register for, make sure the store has your product in stock. Read the reviews for any major item you are considering. If a stroller has received consistent, bad reviews from people using it, at least take it for a test drive before deciding it's the one for you. It is also helpful if you can start your registry online. You can fill out all your background and shipping information, leaving no reason for you to stand around on swollen ankles, filling out forms in the store. Another tip? Don't try to complete your registry all at once. Products are constantly changing and switching out for other, equally exciting things. The bedding you liked might be discontinued, or the ExerSaucer you wanted might not have as many features as a newer version. In other words, you'll likely find yourself adding and deleting items from your registry list numerous times, online and in stores.

Each time you visit your registry list, don't be afraid of taking the opinion of a friend along. Many women want their partner in this whole baby-making business to help. And most men would rather jab hot needles into their eyes than compare the ExerSaucer to the Jumperoo. If you can manage to convince your partner to join you, you may learn invaluable information. For example, maybe you've had your heart set on decorating the nursery in a circus theme, but your partner reveals a secret, lifelong fear of clowns (these are important things to know). It can also be helpful if you have a friend who recently went through all of this. This friend can help you with which products you will actually use each day, which products you'll end up selling on some app or consignment shop.
your

symptoms

This week, you may be feeling some, or all, of the symptoms listed below.
Increased energy
Increased libido
Increased appetite
Round ligament pain
Darkened areolas (nipples)
Constipation, gas, and/or bloating
Larger breasts
Articles For You to Read This Week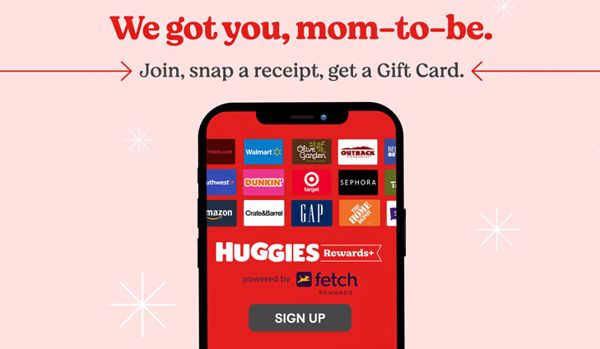 Our Top Rated Products to Buy This Week
Articles shown are a mixture of informative pieces, anecdotal accounts and professional advice from our panel of Bloggers, Writers and Experts. The views and opinions expressed in these articles are those of the authors and do not necessarily reflect the official view of this site.