What to pack in your hospital bag, or what not to pack, in your hospital bag? That is the question. When you've never done something before (or if you have, but maybe it's been a while!), you may be unsure about what exactly you will or will not need on the big day.
The good news is in reality, you will be fine with whatever you bring (or don't!). When my fifth baby arrived earlier than expected, they admitted me to the hospital before I had a chance to go home and pack anything. Three months later, we are both happy and healthy despite completely neglecting to carefully select an adorable "coming home" outfit as I had for his older brothers.
A well-packed hospital bag is more about mom and dad feeling prepared and secure than anything else. If you're wondering what should make your bag's shortlist, here are some thoughts.
For Mom
The hospital will provide you with everything you technically need during your stay (aside from your photo ID), but that doesn't mean it wouldn't be nice to have some upgraded versions of the basics. Or some extra creature comforts!
You will be issued a standard hospital gown before/during labor and another for after with optional breastfeeding access. Aside from not being the most glamorous thing in the world, this tent-like muumuu can be stiff and uncomfortable. There are a growing number of alternative laboring gowns online, even complete with epidural access in the back! And after the baby? You are free to wear whatever you like! While a gown is provided, you are welcome to wear your own nightgown, pajamas, or even lounge clothes. Opt for loose-fitting and comfortable things, and be sure to consider breast access if you are breastfeeding.
Hospital beds are built for practicality and are not exactly known for being plush. Having your own pillow or blanket can make all the difference those first couple of nights before you can go home. Choose a brightly colored or patterned pillowcase, so it doesn't get confused with the hospital's and accidentally left behind.

Cold and swollen feet are common after giving birth, and while the hospital will most likely have neat no-slip socks, the socks are also built for convenience and not luxury. They are designed to work no matter how they go on your foot, with no-slip grips on both the top and bottom. Having your own socks is a small yet significant detail that can make a huge difference in your comfort.
Not all hospital food is created equal, and even the best hospital cafeterias are limited. Also, with late-night wakings to feed and change the baby, you may be in the mood for a snack when the cafeteria isn't open. Packing a variety of snacks can ensure you won't go hungry. Including some treats can also provide a little morale boost if you're feeling stressed while away from home.
While it's totally possible to go home in the outfit you arrived in, putting on dirty clothes is not the best feeling. Plan to bring a full set of clean, weather-appropriate clothing to go home. Even though you'll have given birth, your belly and body will still be swollen, so don't expect to fit into your pre-pregnancy clothes just yet. Instead, select maternity clothes, or some generously loose-fitting ones.
As mesmerizing as your new baby will be, your time in the hospital can get monotonous. Most rooms come with televisions, but a smartphone or tablet can provide a bounty of entertainment, communication with loved ones, and distractions during the laboring process. Not to mention a camera for taking a million and one pictures of those perfectly new teeny baby toes. Because you'll most likely be in bed a good amount of time, an extra-long charging cable can be just the trick you need to make sure your battery never fails you.
There are a few things like that first shower postpartum. Depending on how long you will be staying in the hospital you may be showering multiple times, and the teeny, scratchy hospital towels with the hotel-sized shampoo and soap might not quite cut it. Packing your own shampoo, conditioner, body wash, and other shower essentials like a loofah or razor can take your shower from bearable to glorious. While you're at it, you may want to consider other essential toiletries, including deodorant, toothbrush and toothpaste, lotion, chapstick, and hair ties. Some moms enjoy packing make-up to ensure they are picture-ready for all those first-moment photos, or just to give themselves an extra boost as they get used to their new body.
For Baby
The hospital is prepared for babies of all sizes with all kinds of needs. Many babies are born unexpectedly and the hospital is equipped to provide everything they will need during those precious, first days. However, after waiting so long, it can be nice to give your little one the royal treatment when they arrive; or at least make things a little special.
You aren't the only one who will need a going-home outfit! The hospital will provide basic clothes for your baby during your stay, but you will need to provide your own clothes to bring them home. (Unless you forget, like I did, in which case the hospital generously found a cute little sleeper in the donation box to give my little guy — whew!) Consider the weather and pack an additional cozy blanket, hat, and socks.
One thing you'll need that the hospital definitely won't provide is a car seat. Take some time to make sure you have a car seat prepared and properly installed before it's time for your baby to come home!
For Dad or Partner
If you have someone coming to stay at the hospital with you, they will probably need even less than you do, but it's nice to think ahead. The less focused they are on the uncomfortable surroundings, the more focused they can be on you and the baby!
Visitors will also need to bring a photo ID. Most hospitals have some kind of sleeping arrangements for overnight visitors, such as a Murphy bed or a reclining chair. While still arguably more comfortable than going through labor, it might be nice for them to bring a pillow or blanket from home to make things a little more snug.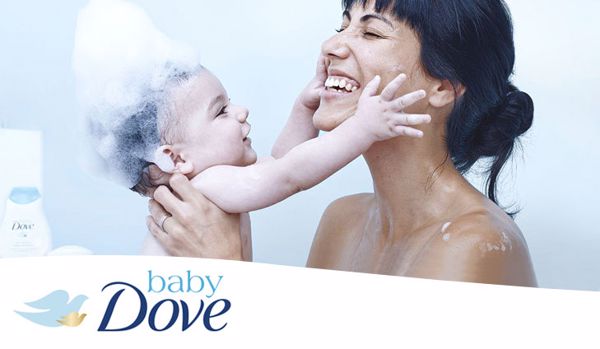 They will probably also want a clean change of clothes and some basic toiletries, like a toothbrush and deodorant.
If you plan to be on your phone or tablet, your visitor may plan on the same. You can share your charger, but it doesn't hurt to pack a second one (don't forget the extra-long cord)!
For the Nurses
This one is completely optional, but I can assure you, greatly appreciated. Bringing a treat or small thank-you gift for the nurses on staff is both classy and just plain nice.
You'll have enough things on your mind without stressing over your hospital bag, but if you'd like a checklist to make things even easier here's a quick round-up of the things mentioned in this post.
Hospital Bag Checklist:
Photo ID for mom and visitors

Phone or tablet

Charger(s) with an extra-long cord

Laboring gown

Postpartum pajamas/robe

Non-slip socks

Brightly colored pillow/blanket

(Another pillow/blanket for overnight visitors)

Towel

Shampoo, conditioner, body wash & loofah, or washcloth

Razor

Hairbrush/comb & hair ties

Deodorant

Toothbrush & toothpaste

Chapstick

Glasses/contact case

Make-up

A variety of snacks

Loose-fitting clothes for mom to wear at home.

Baby going home outfit

Baby Blanket

Car seat

Treats or small thank-you gifts for nurses
Remember, these are all just suggestions to help make your stay as comfortable and positive as possible. Whatever you bring (or don't bring!) to the hospital will pale in comparison to what you bring HOME from the hospital!
Articles shown are a mixture of informative pieces, anecdotal accounts and professional advice from our panel of Bloggers, Writers and Experts. The views and opinions expressed in these articles are those of the authors and do not necessarily reflect the official view of this site.