Your Baby is Dropping into Your Pelvic Cavity!

your

baby this week:

During week 36, your little one's most important job is to continue growing and putting on weight. Actually, that's their primary job from now until delivery. They are able to hear you pretty well by now, so much so that they will likely recognize your voice from your partner's voice and may even recognize the favorite songs played most often during these final weeks of pregnancy.

Your baby may drop lower in your pelvis this week, preparing for delivery. They look like a newborn by now, with pink-tinted skin tone and chubby little legs.
your

body:

At week 36, you probably still have another four weeks to go until delivery, especially if this is your first pregnancy. The expression "full term," however, applies to babies born between week 37 and week 41 of pregnancy. So, your baby could come as early as next week and still be considered a full-term baby!

You should be seeing your healthcare provider every week now. At this point in your pregnancy, your healthcare practitioner's may screen you for Group B Strep. Practitioners will screen for Group B Strep because it is the most common cause of life-threatening infections in newborns, such as pneumonia and meningitis. Group B Strep, a bacterial infection, can be found in a pregnant women's vagina or rectum; and 15 to 40 percent of all healthy, adult women carry this bacterium in their vagina or lower intestines, making it possible to pass it on to her baby during delivery. Every pregnant woman should get tested between 35 and 37 weeks. This is done by a vaginal and rectal swab. If a mother tests positive, she will get treated with antibiotics during labor to prevent the spread of Group B Strep to her baby.
Louise Broadbridge - Our Expert Midwife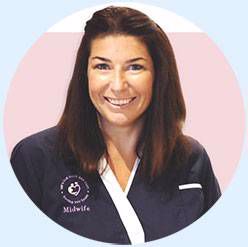 Hi, my name is Louise, I am a Registered Midwife, founder of Let's Talk Birth and Baby and the face behind Instagram's The Honest Midwife. I have worked in health settings for the past 30 years, the majority of which have been working in children and family settings.
your

tips & to do's:

When purchasing a crib, look for the Juvenile Products Manufacturing Association's Certified Seal. JPMA developed an extensive certification program to help guide parents towards juvenile products that are built with safety in mind. Crib purchased in the United States and manufactured after 1991 must meet established safety regulations. In order for a product to become JMPA certified, it must be tested for compliance with The American Society for Testing and Materials' standards. If the product passes the tests, JPMA allows the manufacturer to label it with its certified seal. This certification should be easy to find, as it's displayed on the product's packaging.

Prepare yourself for a newborn that won't be as clean and round - ready for close-ups - as babies do on television and in movies. Newborns are coated in blood and vernix and slightly wrinkled from floating in amniotic fluid. Often, their heads are slightly misshapen after their trip through the birth canal. And you'll be looking at the most beautiful thing you've ever seen, better than any TV show or movie birth could possibly be. It doesn't get more real than that.

Write in your pregnancy journal and prepare the rest of your home for the arrival of your new baby!
your

symptoms

Below is a list of pregnancy symptoms commonly experienced during week 36.
Constipation and/or hemorrhoids
Increased vaginal discharge
Stretch marks
Sweating
Heartburn
Braxton Hicks
Interrupted sleep
Backaches and/or leg cramps
Swelling or bloating
Crazy dreams
Nesting
Articles For You to Read This Week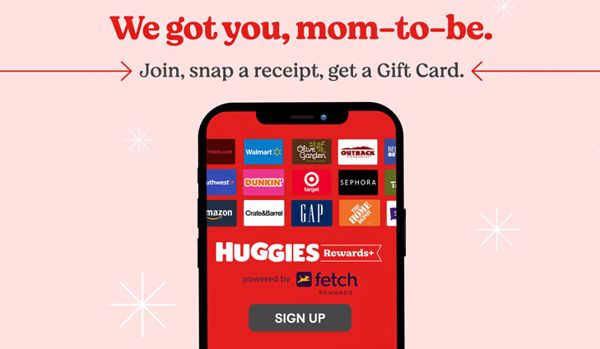 Our Top Rated Products to Buy This Week
Articles shown are a mixture of informative pieces, anecdotal accounts and professional advice from our panel of Bloggers, Writers and Experts. The views and opinions expressed in these articles are those of the authors and do not necessarily reflect the official view of this site.