One of the first questions you'll be asked after your new baby's arrival is who you have selected as their pediatrician. In those first few precious days and months of life, a lot can change— it's good to have an experienced professional working with you to make sure everything is moving along as it should.
Choosing a Doctor For Your Baby
Ask the masses
The easiest way to find a pediatrician is by asking local friends and family. Chances are, if someone you love likes a doctor, you'll like them too.
In addition to your personal friends and family, the feedback from a local parenting group will give you a good idea of which doctors in your area are sought-after. If you see a name come up repeatedly in the comments with rave reviews, there's likely a reason for such a positive reputation.
If you haven't already, look into joining your local mom/parenting online community. One of the easiest ways to do this is to search Facebook with "[your city name] moms" and check for any groups or pages you can like or join.
Independent research
Whether you decide to find a doctor on your own or you are narrowing down recommendations, it's important to do your research.

Things to look for in a doctor:
Insurance coverage. You most likely don't want to be paying for every single visit out of pocket. It adds up! Finding a doctor in your insurance network will help cut the costs of both well and sick visits.

Distance from your house to the office. When your little one has their first fever or stuffy nose and you have to take them in, you'll be grateful the office isn't too far away so you don't have to battle traffic.

Personal gender preference. Some parents prefer female or male doctors. Ultimately, any gender can be a wonderful doctor, but it's something to consider (especially as your child gets older and may feel more comfortable with a specific gender).

Special needs. If your child will have any special medical needs, or if medical conditions run in the family, you may want to find a doctor who specializes in a helpful area.

Pediatrician vs. family doctor. Some families prefer to have one primary care physician for the whole family so they can have a holistic view of everyone's health and potentially treat multiple family members at once for shared illnesses. Other families prefer for their children to see someone who specializes in younger patients.

Online reviews. Many doctors have an online presence through their office or a third-party site. Patients can leave reviews about the doctor themselves or things in the office such as the front desk staff or cleanliness. Don't settle for a doctor with a significant number of terrible reviews just because Aunt Hilda knew them in high school, or your friend from college takes their kids there. Your baby is worth the background research to ensure their doctor is a good fit.

Doctor alternatives. You may opt to have your child primarily seen by a nurse practitioner or physician's assistant. These professionals can be just as competent as any doctor and may even have personal experience that gives them an edge. Don't worry about being too attached to the "Dr." part of their name.
Baby's First Check-up
Before Birth
Before your baby has made their appearance outside the womb, their care is combined with yours. An OBGYN or a midwife will be responsible for keeping you and your baby healthy throughout your pregnancy, right up until birth!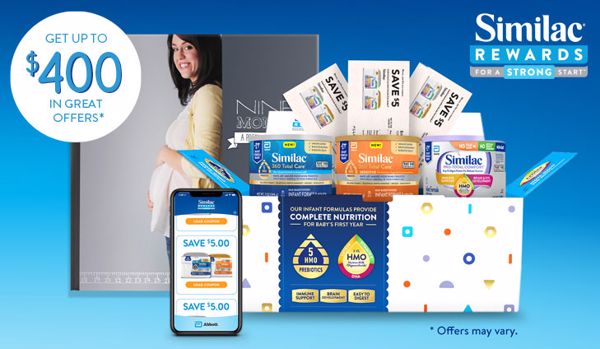 After Birth
If you give birth at home or in a birth center, you will want to confirm guidelines for newborn care in your area. Generally, midwives can provide care for healthy newborns up to six weeks after birth. The three months following birth are casually referred to as "the fourth trimester." Care for both the mother and baby is essential during this time, and a midwife may be an optimal choice.
If you deliver in a hospital, or if you choose to seek out a doctor for your baby right after a home birth, it's recommended that babies visit a doctor within the first week. They will need to be seen again in the first and second months, then the fourth, sixth, and ninth months before the first-year check-up. This allows the doctor or nurse practitioner to track your baby's weight, height, head circumference, and other vitals to ensure they are growing healthily.
If there are any concerns they can address them or refer you to a specialist so that your baby gets the best care possible.
Questions
It is absolutely normal to have a laundry list of questions with your first baby, or even to not know where to begin, and have no questions at all. Even veteran parents may find themselves off-balanced when a new baby joins the family and they try to find their sea legs.
Consider keeping a list of questions or concerns somewhere you can easily access at home, such as on the refrigerator or as a note on your phone. That way, when non-emergency questions occur to you, they can be added to the list and addressed at your baby's next appointment.
Many doctors' offices even have online/app portals where you can see vitals, test results, and billing all in one place. Usually, you can even send a message directly to your baby's doctor so you don't have to call or wait for an appointment.
Ultimately, while medical professionals are invaluable for the care of your child, you as the parent know your baby best. Pay attention to your intuition and don't ever hesitate to call your doctor's office or the after-hours line. It's free to ask questions and there are no questions too silly when it comes to the health and well-being of your baby.
Articles shown are a mixture of informative pieces, anecdotal accounts and professional advice from our panel of Bloggers, Writers and Experts. The views and opinions expressed in these articles are those of the authors and do not necessarily reflect the official view of this site.