There's no denying that Christmas is the most wonderful time of the year. It's full of magic and joyous festivities, but navigating the festivities while pregnant can make things more difficult. Whether you're about to pop, or still at the mercy of your morning sickness, you're likely dealing with stress and emotions that aren't normally associated with the Christmas period!
Here are our top tips for enjoying every moment, and some simple steps you can take to prevent feeling overwhelmed.
Focus on what you CAN enjoy
Okay, you can't dip into the eggnog punch bowl or the seafood platter…but there are still plenty of goodies that you can make the most of over the holidays. While you might have to avoid picking at certain foods, like some of the cheese boards this year, hard cheeses like cheddar and gouda are safe to enjoy.
If you prefer a soft cheese, like a good brie or camembert, you'll want to thoroughly cook it until the heat kills the bacteria and the cheese is safe to enjoy (plus, camembert is WAY better hot anyway)!
If you're looking for the best place to settle down for the day, the table of cookies, chocolate, and cake should be a safe bet to openly indulge in all of the goodies. Our other top tip when it comes to eating is remembering to eat little and often, to avoid overdoing it and feeling unwell.
Make the most of the non-alcoholic Christmas drinks
One thing that people don't make the most of while pregnant is the host of tasty non-alcoholic drink recipes out there, especially those of the festive variety! You might not be able to have your traditional apple cider cocktail to end the day, but that doesn't mean that you can't have some fun, fancy drinks this holiday season.
Whether you're missing out on your classic go-to cocktail, or you're craving that first sip of mulled wine, there's a non-alcoholic alternative out there for just about any drink you want. It's just about being prepared when you're out and about while pregnant, just in case your friends and relatives don't have the ingredients for your alcohol-free recipes. If you're attending a Christmas party or event, make sure to take your drinks with you, so you aren't stuck drinking the kids' orange juice all night long!
Save the hosting for next year
Picture this…it's mid-August, you're sitting around the table at your parents' house not long after the buzz of announcing your pregnancy, and you find yourself volunteering to host this year's family Christmas. All seems well, but fast forward four months and you might find yourself cursing that summer day offer you made.
When you're pregnant, it's impossible to predict how you're going to feel in months, or even days, to come. As you've probably already discovered, pregnancy can come with a whole host of weird and wonderful symptoms that can impact your day-to-day life.
While hosting your family and friends might seem like a fun idea at the time, it can be a lot of added planning and pressure to put on yourself while pregnant this Christmas. From all of the food prep and cooking to washing dishes and keeping everyone's drinks topped off, there's a good chance you might end up feeling overwhelmed, wishing everyone would leave by midday.
Listen to your body
If you're not hosting this year, and you're going to a family member or friend's place to enjoy the festivities instead, don't feel like you have to be the life of the party, spending the entire day there, just to "properly enjoy" Christmas.
Being pregnant is the perfect excuse to rest and relax over the holidays. If you're looking to make the most of the day, we'd recommend finding yourself a comfy seat, take a nap, or make a big plate of healthy snack foods and watch one of your favorite Christmas movies!
Whatever your plans, remember to take some time for yourself to avoid overdoing it. Whether that's skipping this year's crazy Christmas Eve party, having a slower morning and enjoying the afternoon fun, or putting on your Christmas PJs and reading a good book after dinner's over, do whatever feels right. And remember, volunteering as the designated driver for family and friends might seem generous, but it means you've got to stay until those who are drinking are ready to leave.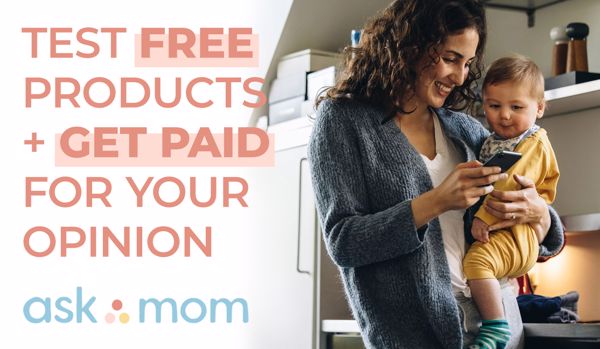 Minimize the shopping trips
If there was ever a year to shop online from the comfort of your sofa, this is the time. There's nothing worse than being hot, bothered, tired, and pregnant while pushing and shoving your way through a crowded department store.
If you do venture out, try to go at a time when it won't be as hectic, or when most people are at work. Also, if you are hosting this year, or simply staying home for Christmas dinner, try to have your food items delivered to your home. If you can't find a food delivery service that works for you, don't be afraid to ask a loved one for a favor and send them off to the grocery store with your list!
If you're pregnant this Christmas, the main thing to remember
is to take it easy and enjoy yourself. Don't try to do a million things; but at the same time, you shouldn't be dreading the holidays this year just because you're pregnant. Listen to what your body needs, take some time for yourself as you need it, and enjoy the festive cheer and celebrations!
Articles shown are a mixture of informative pieces, anecdotal accounts and professional advice from our panel of Bloggers, Writers and Experts. The views and opinions expressed in these articles are those of the authors and do not necessarily reflect the official view of this site.