A baby crib is one of the very first "big" purchases for expecting parents. Often the largest piece of furniture in your baby's room, a crib anchors the rest of the room and becomes a major focal point. (Probably because that's where the baby will be!) If you're in the market for a baby crib, here are three questions you might be asking and their answers!
What Kind of Crib Should I Buy?
Convertible Crib
These cribs became all the rage in the early 2000's and continue to be a strong favorite for parents of babies everywhere. Often marked as "3-in-one" or "4-in-one," these cribs have the added benefit of being able to transform with your baby as they grow. This means it can go from a crib to a toddler bed, and even a twin or full-sized bed, using the crib's sides as a head and footboard. Some cribs even have a smaller "bassinet" setting for the first few months.
Knowing your crib will be an investment for years to come can be a comfort when you are making a big-ticket purchase like a baby crib.
Travel Crib
Before you cringe at the loss of your beautiful wood-stained crib, you might want to consider why many parents are ditching the crib altogether and opting for a smaller, more portable option. The benefits of a travel crib include portability and a lower price point. Graco's pack 'n plays are one of the most well-known options, and they have been tried and true for generations.

Using a travel crib can be an easier transition for babies from bassinets, or even from day one, as they are a smaller space than traditional cribs. They also make it possible for you to take your baby's actual bed with you when you travel (near or far!), so they will go down more smoothly and sleep longer as they are in a familiar, "safe" place. This alone is a massive benefit to any parent who dreads the lack of sleep traveling with a baby can bring.
Mini Crib
Love the compact idea of a travel crib but still deciding whether to depart from that classic baby crib look? Aside from looking absolutely precious, a mini crib can be an ideal compromise with many appealing features, including a smaller footprint and often being on wheels.
A mini crib provides flexibility for small spaces. It can allow you to easily move the baby into another room which is ideal if your baby's room also doubles as the guest room. Or, if you want to have your baby near you at night but in a separate room for naps during the day, you just take their bed where it needs to go!
Where Can I Buy a Crib?
Finding a Second-hand Crib
This can be an awesome option when you're hunting for a crib! Not only is it gentle on your wallet, but you are also saving our earth from another piece of furniture ending up in a landfill. A second-hand crib might be especially sweet if it is a sentimental hand-me-down already filled with love and memories.
The major things to look out for are any damage that could make the crib unstable or dangerous. Also, check the model for potential safety recalls. All the money-saving or memory-laden cribs in the world aren't worth your baby's safety!
Buying a Crib Online
Today it is easier than ever to do all your baby shopping from the comfort of your home in your pajamas! With the scroll and a tap, you can purchase and have a crib delivered right to your doorstep. Another benefit of shopping for a crib online is that you can easily compare features and prices between options in a way you can't by shopping in person.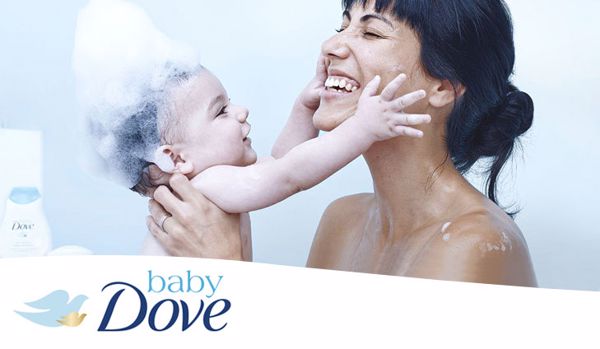 Shopping for a Crib In-Person
While online shopping has many appealing benefits, nothing beats the experience of in-person shopping! Especially if you are expecting your very first baby, physically going inside a store and looking around at floor models, which you can see and touch, can help build excitement as you start to truly envision your little bundle coming home!
What Accessories Does a Baby Crib Need?
Mattresses
Some parents are surprised to learn that baby cribs do not come with mattresses. Like bigger beds, a mattress must be purchased separately! In the United States, crib and crib mattress sizes are standardized, so any crib you buy should work with any crib mattress you buy (keep in mind, travel and mini cribs are not the same things as a regular crib!) but check the sides just in case to make sure there isn't a sizable gap that would be a suffocation hazard. Something else you may or may not want to research is crib-mattress materials and flame retardants. They do sell separate mattress-encasing covers to help minimize some issues if you are concerned.
Sheets and Protectors
Most crib mattresses today are covered with a vinyl-like material that makes clean-up easy after your baby has had a diaper blow-out or a particularly drooly night. However, mattress protectors are also available, just like for regular mattresses. They go on top of the mattress, under the sheet, and can be machine washed for an even easier clean-up. Sheets come in various materials, from cotton, jersey, flannel, and even super-soft chenille. You'll want a selection to easily switch them out as needed while the others are washing. Having a variety of materials is also a good idea if you live somewhere with seasons, as different fabrics will respond differently to a range of temperatures. If anything, it's just really fun to switch up the "vibe" of your baby's room by changing their sheet for a different color or pattern now and then!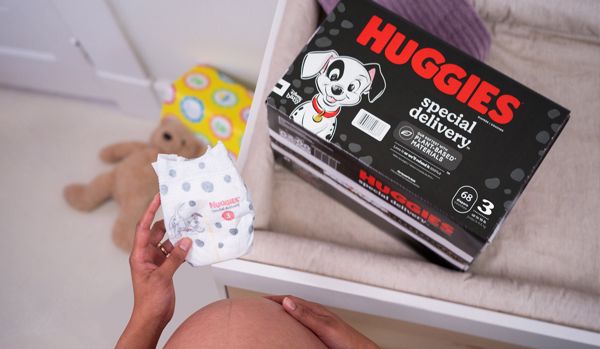 Add-ons and Extras
Last but not least, this is where things can get really fun. While you want to avoid having anything plush and loose in your baby's crib to minimize suffocation risks, that doesn't mean you can't have any fun. Baby mobiles are one of the most well-known and popular crib accessories. These sweet decorations can elevate a room's "baby" ambiance and provide some subtle entertainment for your baby as well! Be sure mobiles are attached securely and out of reach (preferably hung from the ceiling and not on the crib) to avoid choking or strangulation hazards.
Another fun crib accessory? Attachable white noise machines. These can strap firmly onto the outside of the crib and provide soothing white noise or lullaby music for your baby as they drift off to sleep. Some even light up for a relaxing night-light glow. Again, just be sure it is secure, and no parts can come loose (especially batteries!) for when your baby gets a little bigger and more curious.
At the end of the day, in many ways, baby cribs are much more for the parents than the babies themselves. The most important thing is that your baby is safe and comfortable. Everything else is just a bonus!
Articles shown are a mixture of informative pieces, anecdotal accounts and professional advice from our panel of Bloggers, Writers and Experts. The views and opinions expressed in these articles are those of the authors and do not necessarily reflect the official view of this site.