With all the excitement of the first year, one of the most anticipated milestones is when your baby makes the transition from crawling to walking! Anywhere between ten and eighteen months is considered the norm for babies to take those precious first steps. And once that transition happens, you may wonder what to do about your baby's feet that are suddenly in use and need support and protection for the first time.
Comfort
Before your baby begins walking, any shoes on their feet, while adorable, are purely ornamental. The purpose of shoes is to provide protection from both the ground and the surrounding environment and support as they carry the weight of the body above. Socks will no longer do the trick – your baby needs a pair of comfortable shoes.
Fit
Clothing and shoe sizes are notorious for being finicky from brand to brand. Thankfully, things are a little more straightforward when it comes to baby and toddler shoes, as they are all (roughly) the same size at any given age. At around 9-12 months, most babies typically wear a size four shoe. They will then continue to move up a shoe size roughly every six months until they are two years old.
Support
Your baby's bones will continue to be soft and malleable in those early years, which means a supportive shoe is even more important. You will want a good sole that won't cause your baby to feel every bump and rock beneath their foot and flexibility that will allow your baby to explore their full range of motion. To this point, you may be tempted to think a shoe with ankle support would be a better option, but for early walkers, the only real benefit to ankle support is hindering your baby from easily taking off their shoes themselves.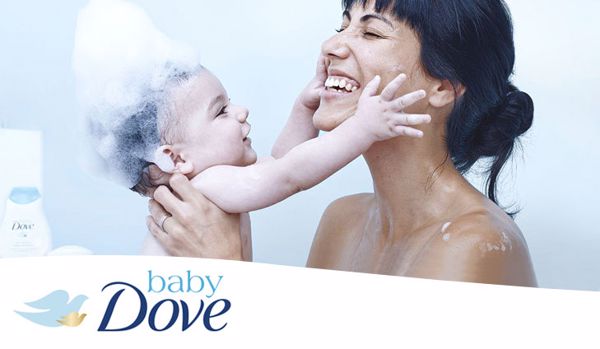 Toe Box
While we don't fault you for enjoying a good pointy-toed pair of heels now and then, the science of foot health has come a long way. Modern experts are particularly interested in one part of shoe construction: the toe box.
The toe box is exactly what it sounds like; it refers to the part of the shoe that surrounds your toes. The space (or lack of space) that toes have to spread within a shoe naturally is noteworthy for comfort and long-term foot health.
If you want to give your little one a "toe-up" in the shoe department, look for shoes with a roomy toe box that won't cause toes to be squished from any direction.
Looks
There are endless shoe brands, colors, and styles to choose from, and baby shoes are no exception. As far as looks are concerned, you really have free reign to go as crazy or simple as you'd like! If your budget allows, you may want shoes to match every outfit, or if you're looking for a more frugal route, choosing a neutral black or brown pair that will go with just about anything may be a better option. The cool thing about babies is they can get away with style choices that adults may or may not be able to pull off – so don't be afraid to go a little bold with your shoe choices either!
Considering now that your baby is mobile in a totally new way, it may be a challenge to get them to sit still long enough for you to get any shoes on their feet at all! For this reason, you may want to opt for easy-on shoes such as slip-on or velcro fasteners versus more challenging ties and buckles.
Price
Last but not least, it's the topic of the hour when it comes to shopping: price. Babies bring a whole new range of expenses and investments, so saving a few dollars in the shoe-shopping department can be tempting. However, know that there are some aspects where you have more wiggle room than others.

Do Not Skimp On:
Correct sizing:

Babies grow quickly, so you may think it a good idea to buy "up" a size to give your child some "growing room" rather than turn around and purchase a brand new pair of shoes a short six months later. While this may be an excellent strategy for older children, the amount of growing babies do in a short amount of time is drastic. It's worth the investment to get your child shoes that fit them properly so they can be set for success as they learn to navigate the walking world.

Weather-proof:

If your little one learns to walk during the winter months, do not opt for a pair of sandals simply because they are on sale. As mentioned before, your baby's feet will grow quickly enough that, with few exceptions, they will unlikely need both warm and cool shoes in the same season. If you really can't pass up a good off-season shoe deal, consider buying the size you anticipate your child being the next time that season rolls around.

Quality

: As your baby goes from wobbly first steps to sprinting around, there are bound to be plenty of stumbles and trips along the way. You want to buy shoes that will sustain the wear and tear of toddlerhood.
Bargain Shop:
Brand name

: Sometimes, a name is only a name. If sporting a brand name is important to you, it's entirely valid to want your baby to be able to do the same. However, most people will care very little about what brand of shoes your baby is wearing and much more about the baby themselves! If money is tight, don't stress about getting a more expensive shoe for the sake of a brand name. If possible, research quality and read reviews rather than relying on brand loyalty and notoriety.

Less is more:

While having a different shoe for every occasion is undeniably adorable, one or two good pairs of shoes can work just as well! Consider the different circumstances for which your baby will need shoes, and see if there are any occasions where the same pair of shoes can play double duty.

Shop second-hand

: Because babies wear their shoes for such a short amount of time, consider looking for shoes in thrift shops, at garage sales, or as hand-me-downs from family and friends. Most likely, the same pair of shoes can go through multiple owners before they're worn out (especially shoes like dress shoes or water shoes, which are only worn on specific occasions.) You can always pay it forward once your baby has grown out of them!
Articles shown are a mixture of informative pieces, anecdotal accounts and professional advice from our panel of Bloggers, Writers and Experts. The views and opinions expressed in these articles are those of the authors and do not necessarily reflect the official view of this site.