So, you've been to the doctors, you've had the exciting news confirmed, but what now? With friends and family all needing to know the big news, it's now the time to decide how to share your pregnancy with your nearest and dearest, but there are so many options to choose from! If you're struggling to decide how to let the world know about your future little bundle of joy, why not pick from one of these simple ideas.
Keeping it simple
Sometimes, let's face it, simple is best, so why can't it be now? Whether it's a short video with you and maybe your partner, or a photo of your first cute pair of baby socks, there are loads of simple ways you can break the news, why not try:
Making a cute sign you can put on social media
Make a video announcement
Make some gifts you can give to those closest to you announcing the birth
If, like me, your creative capabilities are somewhat lacking, then why not delve into the world of Etsy, where you can find a whole host of creative and unique signs, clothes, banners and more to help you in unveiling the big news to your loved ones, with the added bonus that these creations can provide a lovely memento for the birth of your little bundle of joy.
Get a bit more complex
Use Hobbies
Whether you're a sucker for a video game or an avid cyclist or more, it can always be fun if you incorporate a bit of you into your announcement. It could be something big, or something niche which only you and your partner may fully understand, but by including themes of things you enjoy to your announcement, it may be a bit more enjoyable for you as an experience rather than if you just made a simple declaration.
If you're stuck for ideas as to how you could incorporate your life into your announcement, why not take a look at some of these awesome examples:
For the Star Wars fans!
For the card game fanatic, look at this awesome Magic themed reveal!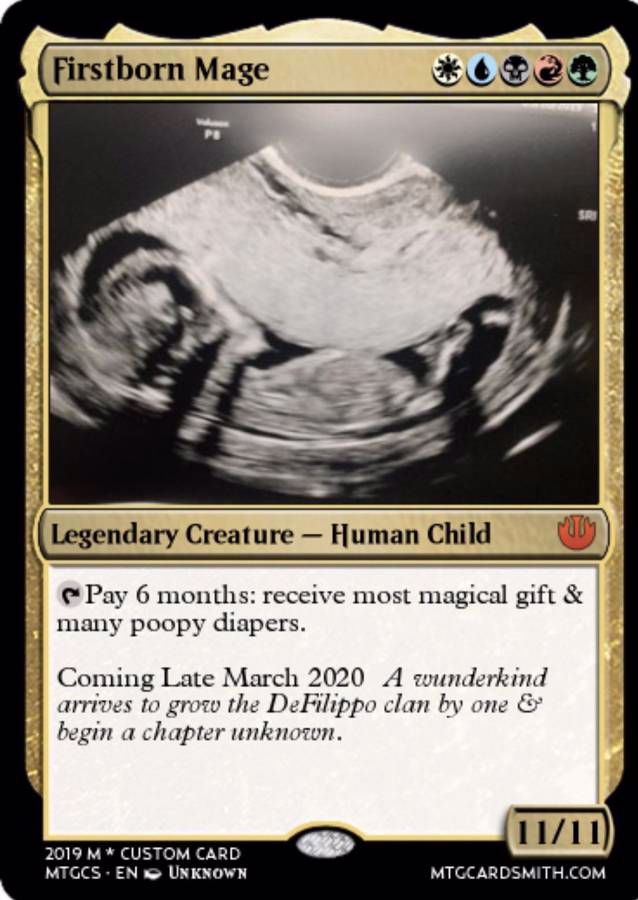 For those who are expecting their Hogwarts letter soon!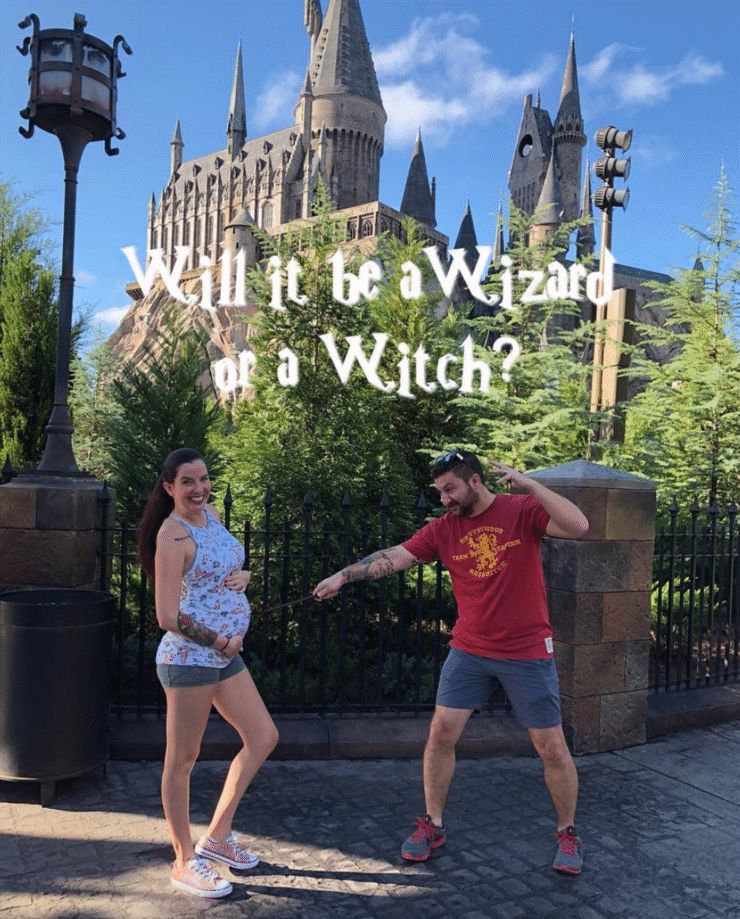 For the football maniacs!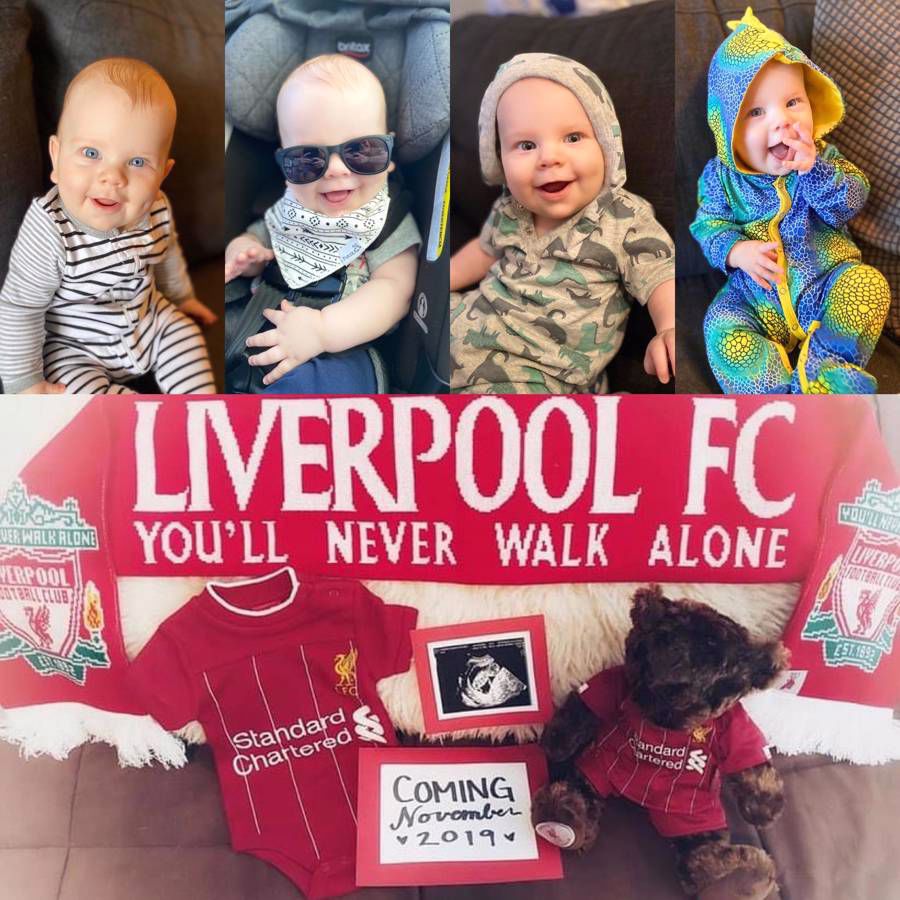 Pets
If babies weren't cute enough in the first place, why not get your pets involved in the adorable announcement as well? A simple snap of them next to some cute baby clothes and the sonogram, or a little speech-bubble of them making the big announcement, you can get as creative as you like with this idea with the added bonus of the cute pet photos at the end of it all!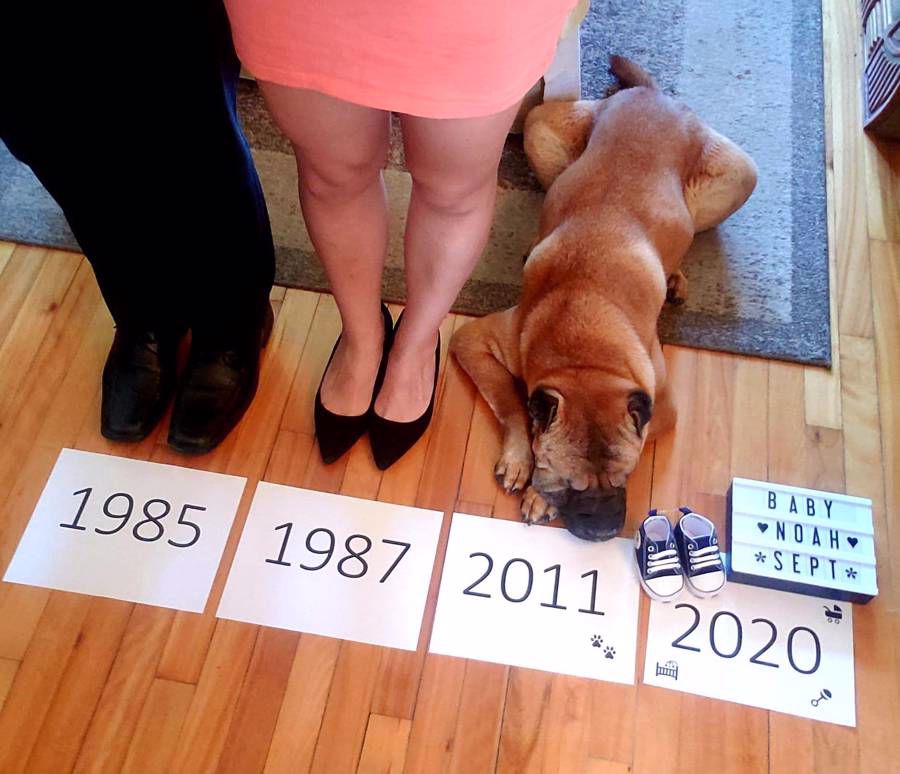 Tell them in person
There's nothing wrong with a good ole' conversation, you could throw a little party for your friends and family, or go on a few house visits to the people closest to you, it can sometimes be nice to have a catch-up and a coffee with the people you love before sharing the good news. It doesn't have to be too fancy, no Bake Off-level cakes needed, just some instant coffee and a natter to help build-up to the big news.

Articles shown are a mixture of informative pieces, anecdotal accounts and professional advice from our panel of Bloggers, Writers and Experts. The views and opinions expressed in these articles are those of the authors and do not necessarily reflect the official view of this site.