Breastfeeding in public can mean breastfeeding in front of a relative or friend in your own home, or in a public place, such as a cafe or shopping center.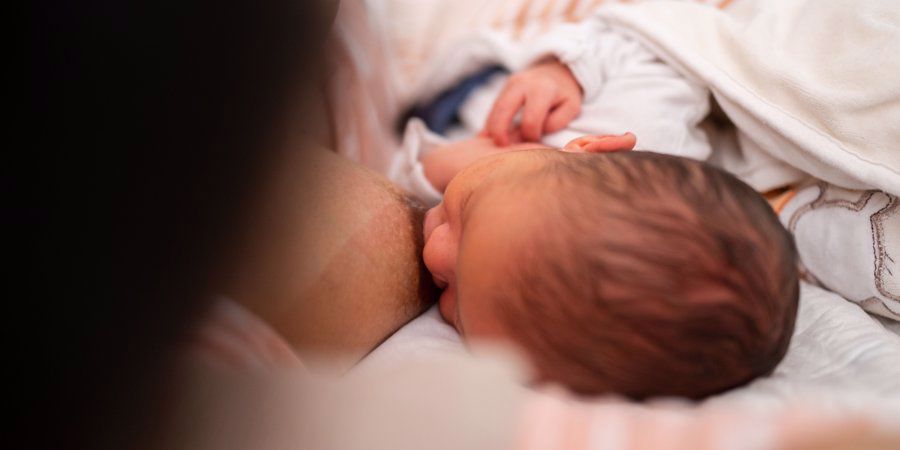 During your baby's early days, you may prefer to breastfeed only where you feel most comfortable. But as you get more used to doing it, you're likely to feel more confident about breastfeeding in front of other people when you're out and about. As you start going out with your baby, you will find that you simply cannot control when the baby is hungry, which will be the greatest motivation for breastfeeding in public.
A survey by the Surgeon General found that only 43% of adults believe that women deserve the right to breastfeed in public. The more it's done, the more normal it will become.
Here are some ideas to help you get started:
Know your rights. You shouldn't ever be made to feel uncomfortable about breastfeeding in public. It is illegal for anyone to ask a breastfeeding woman to leave a public place, such as a cafe, shop or public transport.
Plan ahead. Before you go out, it can help to think about where you will feel comfortable breastfeeding when your baby gets hungry. Ask breastfeeding friends for recommendations. Your midwife, health advisor or peer supporters at the local breastfeeding classes will also know of good places in your area you can feed your baby.
Clothes and bra. What you wear when you're breastfeeding is a matter of personal taste and what you feel comfortable in. For example, some moms like to wear loose tops that can be lifted up. Others, who prefer to keep their tummy covered, wear two stretchy tops, so that the top layer can be lifted up and the bottom layer can be pulled down. A soft non-underwired bra can be easily pulled up or down when you want to feed your baby. There are also breastfeeding bras where the cups can be unhooked separately to serve the need without too much hassle.
Baby slings, scarves and bibs. Some baby slings are designed in such a way that you can breastfeed while your baby is still in the sling. Some mums feel more comfortable laying a scarf or poncho-style bib over their chest while they're breastfeeding to avoid public gaze.
Take someone with you. It can help to go with a friend who has an older baby and can take you to places that she already knows. You could go with someone else, such as your mom, partner, sister or friend so that there's always someone to talk to. This can also help prevent disapproving people from staring or approaching you to express their close-minded opinion.
Avoid the restrooms. Don't feel that you should sit in a public toilet to breastfeed. You wouldn't eat there, so don't feel that your baby should behave to eat there.
Articles shown are a mixture of informative pieces, anecdotal accounts and professional advice from our panel of Bloggers, Writers and Experts. The views and opinions expressed in these articles are those of the authors and do not necessarily reflect the official view of this site.