As I started writing this blog, I found myself sitting in the awe of all beautiful memories my toddler has brought to this date and all incredible newborn feels coming my way. While some memories are instantly accessible to my heart, few of them seem to blend together as if I am looking through a soapy bubble where faces are blurred but the moments are clear. No wonder, capturing precious quintessential baby moments brings so much joy and are cherished for the rest of the life.
The Internet has a wide array of Instagram-worthy baby products ranging from baby milestone blankets, nursery décor pieces which beautifully complements with candid baby shots be it an arms-up stretch, sleepy yawn or precious first smile. A lot of new parents also go for a newborn photoshoot to get perfect baby pictures with creamy bokeh effects and stunning backdrops.
My newborn being born amidst a pandemic crisis, I wasn't comfortable going for a professional photoshoot. Nevertheless, my creative photographer side refused to give up so easily and I made a conscious effort to invest more time in a little bit of creativity than a fortune to get pretty keepsakes of the feisty newborn phase.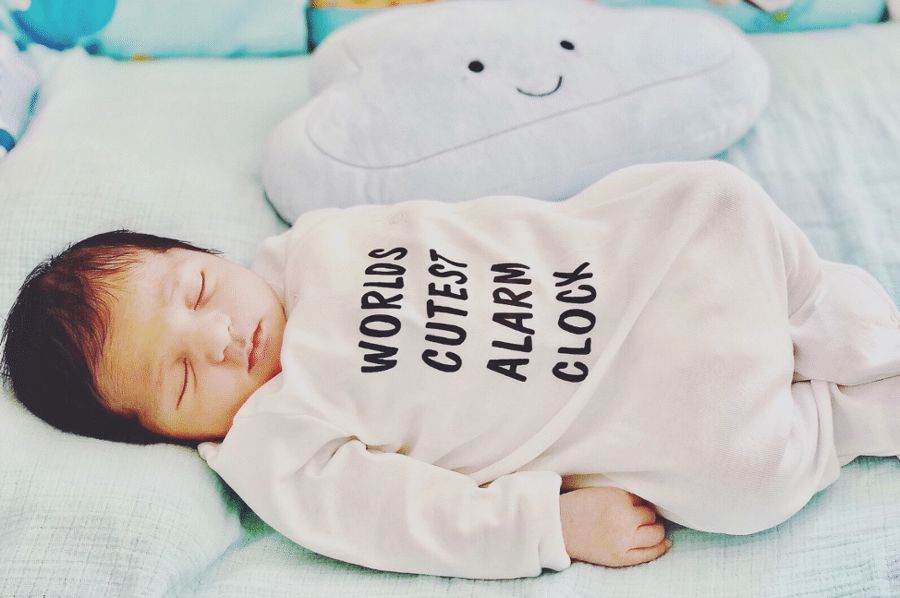 Creative Outfits:
Let a soft and cozy outfit with the cute saying be baby's go-to photo ensemble. Light up your day by capturing those gummy grins wrapped up in an outfit that speak your mind (Yes, babies indeed are the most precious and expensive alarm clocks) or an inquisitively innocent thought coming from a precious baby that says, "My parents didn't practice Social Distancing". 😊
Fun Crib Sheets:
Are you tired of trying trending yet almost cliched ideas about snuggly baby shots with his favorite cuddle toy or baby tightly swaddled in a beautiful basket, Now is the time to think out of the box and experiment with a new fun prop.
Try getting few fun crib sheets for easy drool-worthy shots at home. How about capturing baby's fun parachute ride or a relaxing sun-bathing baby on a beach!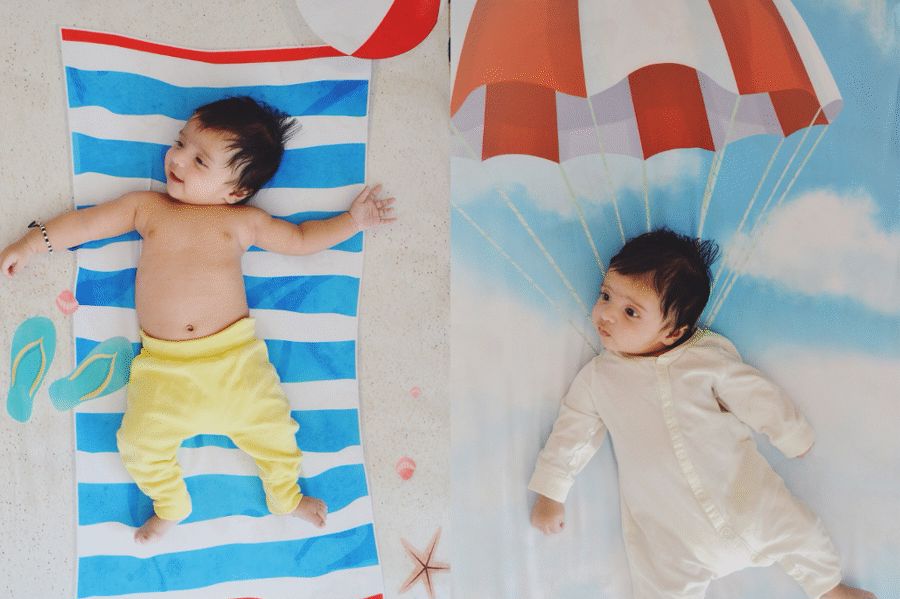 I have merged pictures of two different crib sheets for a landscape shot.
Teepee Tent: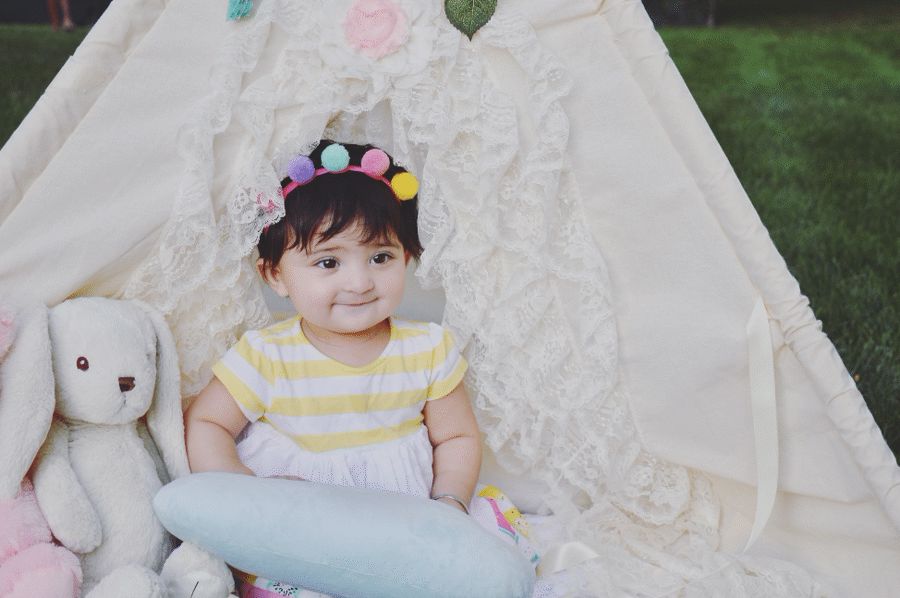 Teepee Tents can never go out of style and are one-of-a-kind keepsake. Neutral colors go with any décor. My toddler made years of memories in this beautiful piece of love.
Capture raw authentic moments of newborn napping or a toddler enjoying peek-a-boo or a simple capture of your baby's beaming smile.
Wave a magic wand to bring life to homemade props and backdrops:
I love to make simple backdrops to add colors to everyday baby moments and not just glorified milestone pictures. All you need to do is to scout the beautiful corners of the house with lots of light (best during morning and afternoon time) and tap into your imagination.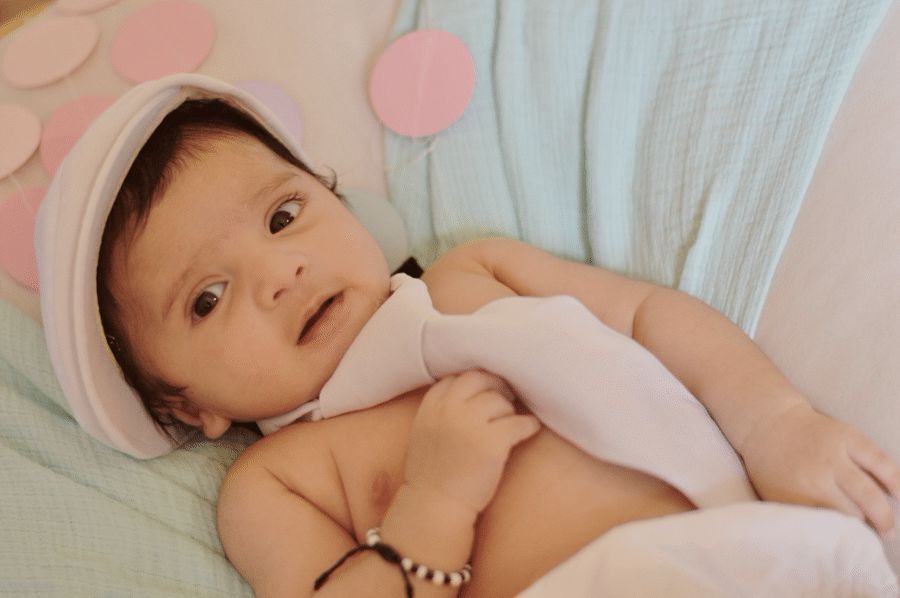 You can get oh-so-beautiful shots by using something as simple as a pastel paper garland wrapped on a neutral color pregnancy pillow or giggling toy bin sitting next to your cute yawning baby.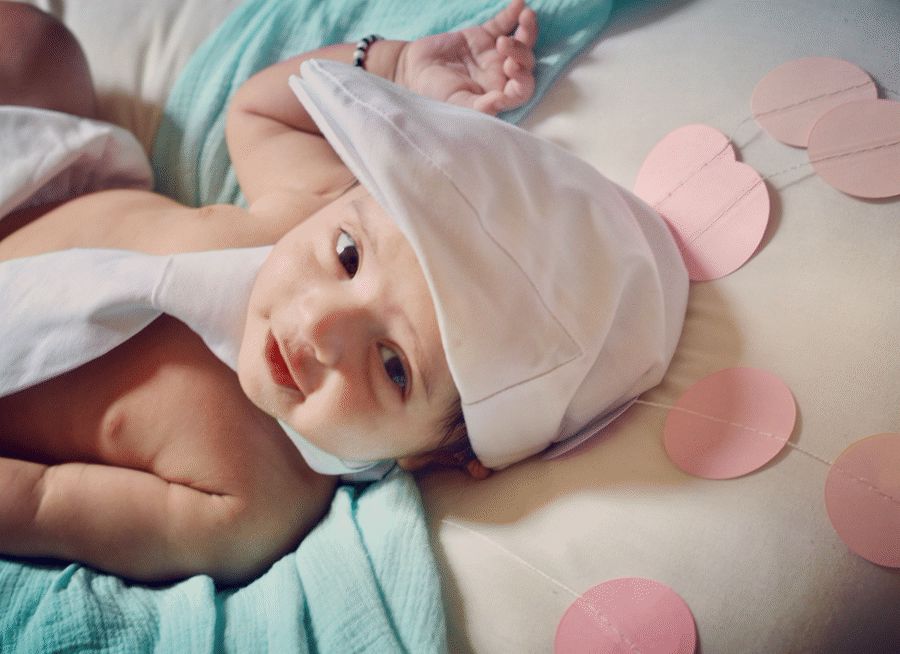 No Clutter policy:
We often flip through a thousand of lovely baby pictures but never care to organize them. Here's a simple way, create an email id for your baby and email family lovely squishy memories of monthly milestones and day to day activities.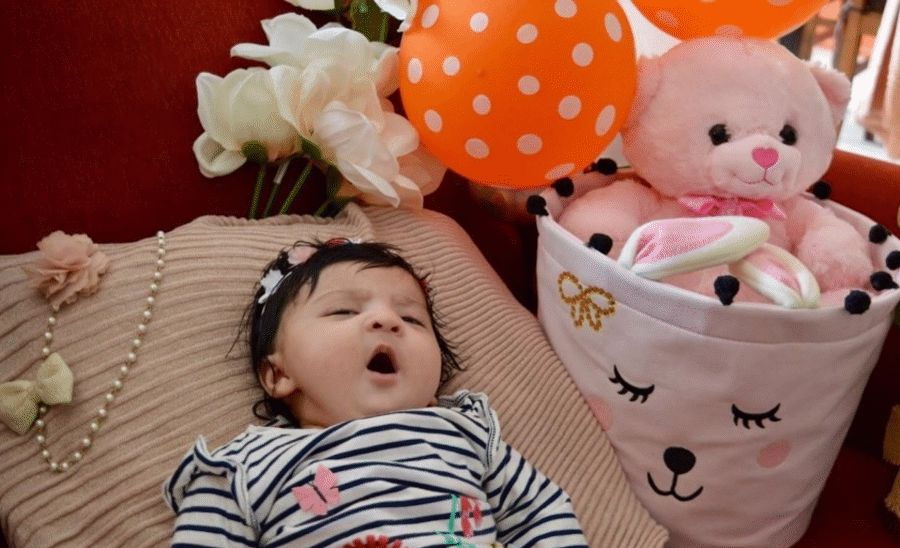 Articles shown are a mixture of informative pieces, anecdotal accounts and professional advice from our panel of Bloggers, Writers and Experts. The views and opinions expressed in these articles are those of the authors and do not necessarily reflect the official view of this site.