If you're looking for ideas about celebrating a dad in your life, look no further! We have suggestions for all stages of fatherhood, from those with pregnant partners, dads with small (and not-so-small) children, and even those veteran dads who have graduated to the role of grandpa!
The Expectant Father
Dads awaiting their first child's birth may have misgivings about whether or not Father's Day applies to them. While each family will decide how (and when) to celebrate Father's Day, there are some things you can do to help dad-to-be feel how much he is loved and appreciated.
Frame an ultrasound for his desk

: "Seeing" his baby daily will help solidify the reality of becoming a father and build some excitement as he anticipates his baby's arrival. If he works outside the home, it can also be a great opportunity to start conversations with coworkers and show off his father-to-be status.

Buy a matching t-shirt/onesie se

t: With this gift, dad can look forward to twinning with his baby once they arrive. It can also be a fun way to nod to his interests or fandoms by using a theme of something he may enjoy sharing with his little one in the future.
Fathers of Infants and Toddlers
Fatherly duties are in full effect with little ones in the house. However, the relationship is still slightly one-sided, and the kids will definitely need some assistance in showing Dad some tender acknowledgment this Father's Day.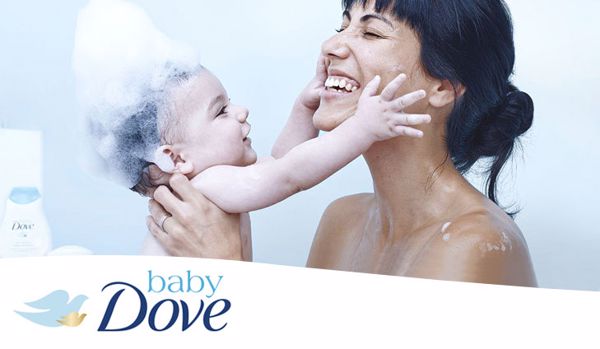 Handprint art

: Is there anything more precious than the classic handprint art gift? There is no shortage of ideas for creating gifts with handprints. Whether it's a homemade t-shirt, framed artwork, or even some concrete stepping stones for the garden, help preserve this special time in Dad's life with some handprints that will preserve one piece of his little ones even long after they've grown and moved out.

Personalized phone case

: There are endless options for phone cases, and adding a personalized touch, such as a photo or photo collage of dad and his little one(s) on a phone case, can be an excellent way for him to be reminded daily of the people who love him most.
Fathers with Older Kids
Once children get a little bigger, they can begin to take on some Father's Day duties themselves. If you'd like to help give them some ideas as they're brainstorming, here are some thoughts to get things started!
Breakfast in bed

: This act of service can either go really well or really terribly, but it is bound to be both memorable and meaningful either way! Depending on their age and ability level, kids may need some help with this one. One cute idea is to have kids make Dad their own favorite breakfast! You can always have a grownup brunch later if the sugary cereal doesn't fill him up.

Handmade personalized coupon books

: Unless they have an allowance, kids most likely don't have an income source of their own, so finding something that they can truly give completely by themselves is really special and can be a big boost for children as they are learning to develop empathy and share the love with those around them. A coupon book for things like free hugs, family time, or chores to complete can be a cute way for kids to show they care, and it's one hundred percent from them!
Fathers of Teens & Empty Nester Dads
For dads at this stage, quality time and thoughtful gifts that show how much they are seen can be incredibly meaningful.

Shared treats and activities

: As children grow, their relationship with their parents inevitably evolves, which can be bittersweet! Father's Day gives grown (and nearly-grown) children a chance to slow down and reconnect with dad. Participating in a favorite shared activity or indulging in a treat together can be just the way to mark the occasion.

Hobby supplies

: Now that he isn't chasing little ones around, Dad has some more free time on his hands to spend on his favorite activities. Finding supplies to support Dad's hobbies will show that his children have noticed him and his interests and that they want to show their love by supporting him as he enjoys and pursues them.
Grandfathers
This experienced group of fathers is really in a league of their own. Some families may choose to honor Grandpa on Grandparent's Day and reserve Father's Day for parents in the "trenches" of parenthood. However, there's nothing like becoming a parent yourself to appreciate what your father did for you, so this can be an excellent opportunity to recognize him as well.
Photograph keychain

: Printed photos are not as commonplace as they once were, so it's likely your dad won't have a mini photo album in his wallet the way dads might have in the past. A photograph keychain can be a great option to keep that loving visual close by while he's out and about. Whether you choose a favorite memory of you and your dad or want to highlight something new, this can be a heartfelt gift he will cherish for years.

Personalized coffee mugs

: While multi-generational homes are becoming more and more common, it is likely that most grandfathers don't have the opportunity to live with their children and grandchildren. A personalized coffee mug can be a great way to ensure he starts his morning knowing he is cared about and loved! You can go the photo route, or even something as simple as "World's Best Grandpa" can bring a smile to his face each day.
Articles shown are a mixture of informative pieces, anecdotal accounts and professional advice from our panel of Bloggers, Writers and Experts. The views and opinions expressed in these articles are those of the authors and do not necessarily reflect the official view of this site.