Every new or prospective parent is always wondering if there's a way they can get the best free baby stuff, and at Your Baby Club USA, we want to help you do exactly that!
We work with some of the leading baby brands to bring you access to some of the best information on how to get free baby items. Keep reading this post to look at how we offer a great amount of free baby stuff!
Get free baby stuff with Your Baby Club USA
One of the best ways to make sure that you have a great variety of freebies for your new baby is to sign up with us here at Your Baby Club USA. You can sign up via the link to make parenting easier with our free baby stuff offers!
We'll always be providing you with an up-to-date list of free baby samples, and as soon as you sign up, you'll be rolling in offers for freebies! Our baby box full of unique baby items is one of our most-loved offers, alongside a huge array of discounts on much-needed baby stuff.
As a sign-up bonus, we'll be sending you a welcome pack full of free samples as a taster of what you can receive when you join us.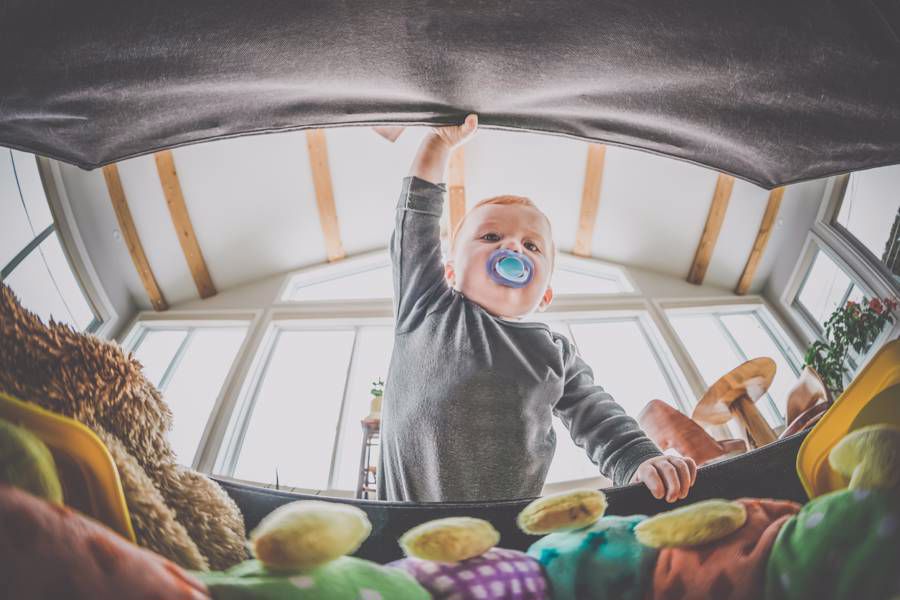 Free baby samples, vouchers, and discounts with Your Baby Club USA
We know how expensive having a baby can be, and it's not easy on new moms and dads to try and find everything for a great price, no matter how much of a super-parent they are!
To take the pressure off, we here at Your Baby Club USA are always thinking of your little one, so we've taken the liberty of compiling a list of where you can get free baby stuff, free samples, baby freebies, and maybe you'll find a baby box that has just the baby item you were looking for!
Free baby samples
Everyone is always looking for free samples, and we understand the struggle! Luckily, there are always opportunities to get free baby products from some leading brands.
Whether it's baby shoes and baby leggings from Target or baby diapers and baby formula from Enfamil, we're sure we'll have something for you and will post it out to you as soon as you redeem the offer.
Remember, you can always claim our promotions with just one click - Your Baby Club USA does all the work for you!
We always offer our free baby pack as a welcome box to anyone who signs up to our club at club.yourbabyclub.com. This box will, of course, include product samples of useful baby stuff for moms.
It takes just one easy step to sign up to our club, as you can now sign up with Facebook, so it's never been easier to acquire free baby items! Moms, we've got your back and your baby's back too!
Baby vouchers and coupons
As great as free baby samples are, sometimes moms need baby stuff that is a bit harder to find as part of baby freebies. Breast milk storage bags aren't cheap!
That's why we're always working to find you discounts and coupon codes to help you get lower prices on our website.
If you're looking for information or a list of codes that you can use on baby products, we work with brands such as Amazon, Fisherprice, and NUK to bring you discounts on baby clothes and more!
Other ways of getting baby freebies
At Your Baby Club USA, we're constantly scouring the internet to find as many different ways that a new mom can benefit from free baby samples and free baby stuff.
To make it a bit easier, we've put together a list of all the different ways you can get the baby freebies that you're looking for!
Remember that we'll constantly be updating our website and our club page as often as possible with the latest deals on free baby stuff, so if you want up-to-date information in your inbox regularly, then sign up with us at Your Baby Club USA.
Sign up for a rewards program
There are some great brands out there that offer brilliant reward schemes if you stay loyal to their brand.
For example, at Gymboree and The Children's Place, you can get one point for every one dollar spent on their products.
If you're buying the essentials for every new mom, whether that's baby formula, breast pads, or nursing pads as well as a breast pump and other related baby gear, then those points will rack up quickly, giving you the opportunity to use the points on getting more baby stuff for less!
When it comes to baby diapers, the brand Huggies have a great rewards system that gives you points and freebies based on how much you buy and how much you interact with the brand.
If you're a mom with a little bit of spare time, sometimes brands will reward you with products and free baby stuff if you help promote their brand by sharing articles and posts on social media.
Create a baby registry
Another option might be to create a baby registry. Baby registries are great, especially if you're a prospective mom, or you're one of a group of moms that needs a hand with getting the necessary items for your baby.
Baby registries can be an opportunity for you to put together a list of items that you need for your baby's birth and early stages. People you know can gift you them as part of your baby shower celebrations or just as a gesture of goodwill!
More and more people are becoming comfortable with this idea, especially as celebrating children's birth or pregnancy announcements have become much more fashionable. People are always getting stuck with what to gift expecting moms.
You may not find that things like free diapers or baby wipes are exactly the most popular gift, but you can always count on people sending a useful goody bag or gift bag your way that might be full of great free baby stuff for welcoming your new baby into your family.
Not sure what to put on your registry? Be sure to check out this article for inspiration!
Thrift stores
For most moms, thrift stores are the most common way to save money on baby products or find free baby goods.
You'll be surprised how many moms send their old or completely unused baby garments to stores like this. More often than not, thrift stores find themselves with much more than they need and will either be giving away the extra items or selling them for an insanely low price.
Prospective parents should be a little wary of getting items such as a breast pump from somewhere like this for hygiene - maybe stick to Target for things like that!
Regardless, thrift stores are a great way to ensure that you're getting everything on your baby list for a great price.
Some thrift stores even have online websites and have regular deals that you can use in-store, so we'd advise keeping an eye out for any of these deals. If they do, we'll put a pin in anything we see and keep you posted here at Your Baby Club USA!
Request free samples
It's always worth trying to see if asking for free baby samples will get you free baby stuff!
Freebies aren't always something that baby brands advertise, so we would always encourage you to see if you can request samples of smaller items. To start, try asking for some free diaper samples and see how it goes!
Samples can also be a great way to see exactly what products your baby takes well to, especially if we're talking about products like formula and baby food.
Baby samples are something we're always trying to find more of, and remember, if you sign up with Your Baby Club, we'll send you a welcome box of free samples to say thank you!
Collect baby coupons
Coupons for baby stuff are beneficial, especially because you can use them at such a wide variety of brands.
At Your Baby Club USA, we always try to make sure that we have a great selection of coupons that you can redeem at stores like BabiesRUS, Amazon, and NUK so that you have every chance of finding affordable items for your baby.
We know that as parents, having a baby can be expensive, which is why we make it as easy as possible to get these offers.
You can use them on anything, from baby wipes at Walmart to baby toys at Amazon! Just know that we'll always be trying to get the most popular coupons to your inbox as fast as we can!
Get a baby box
A baby box is a common concept that many baby-facing brands use, and we offer it here too!
A baby box usually has all the necessities that you would require for having and raising a baby. This might include a box of baby wipes, diapers, packets of baby food, and maybe even some clothing items for your newborn baby!
As you know, we offer a free welcome box when you join us here at Your Baby Club USA, so if you're interested in finding out what kind of items you can get in a box like this, join us to find out!
Ask friends and family
It's always a good idea to ask the people you know if they have anything you can use, as there's lots that usually goes unused or unworn when raising a baby.
Your parents may have some clothes that you can use for your baby. If you're in a position where you have friends who have just had a baby, they might have some extra samples of certain products you can use.
This is similar to how a baby registry works, but the great thing about relying on your friends and family is that you can always check in with them to see if they have anything you're about to buy throughout the whole year, not just at your baby's birth!
Sign up to free trials
It's always a good idea to join up to any free trials that brands are offering. But be fast - word spreads rapidly, and places fill up quickly on these trials!
Sometimes brands like Huggies will be trialing new diapers, and signing up for their free trials is a great way to get free diapers for your newborn baby!
There are also plenty of new companies and brands starting up in the baby food industry, and free trials are always a great way for trying out new flavors with your baby. We'd advise you to give these free trials a shot to get free items for your baby.
We hope you've learned a little bit more today about just how easy it can be to get free stuff for your baby and how many options are out there.
Your Baby Club USA is dedicated to making sure all parents across America feel like they can comfortably provide for their child. We'll always try to make it easier for you to get your newborn baby exactly what they need, exactly when they need it!
Why not check out our other "best" articles such as how to get the best baby monitor and the best baby strollers? Also, find the ultimate baby milestones guide at YBC USA.
Articles shown are a mixture of informative pieces, anecdotal accounts and professional advice from our panel of Bloggers, Writers and Experts. The views and opinions expressed in these articles are those of the authors and do not necessarily reflect the official view of this site.