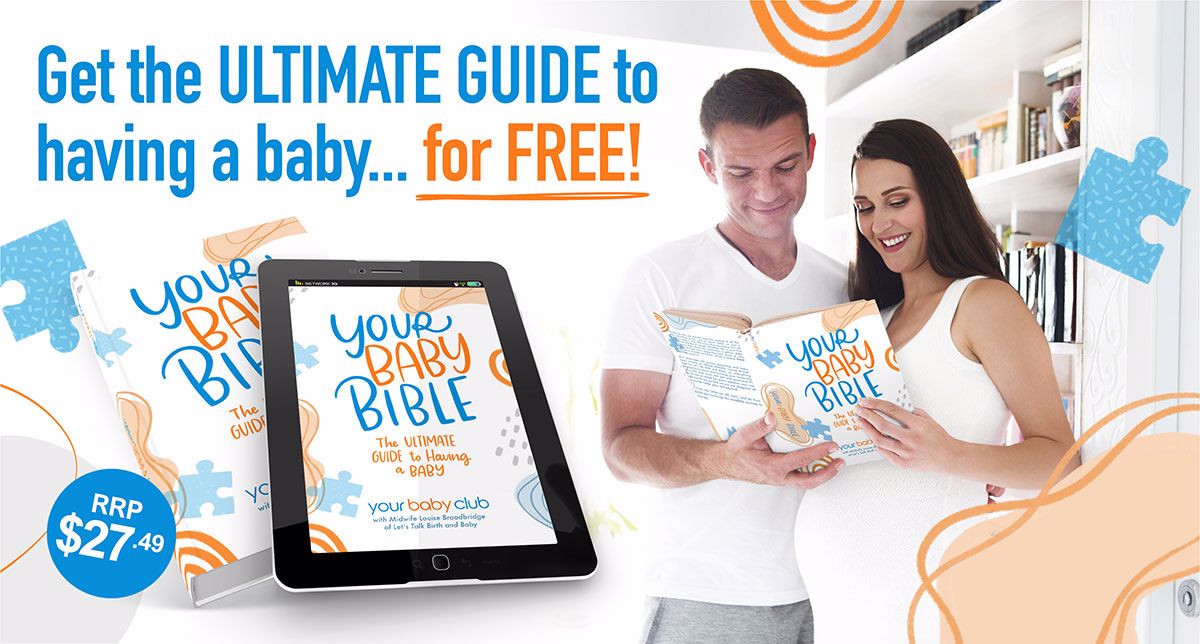 It's here and it's FREE! We've collaborated with health, parenting and baby experts, including our Official Midwife, Louise Broadbridge from Let's Talk Birth and Baby, to bring you Your Baby Bible: The ULTIMATE Guide to Having a Baby!

Inside you'll find all the information you need to get you started on your journey with your baby. Covering everything from preparing for labour and knowing your maternity rights, to baby sleep issues and pre and postnatal Pilates, and everything in between - including a week-by-week what to expect, we have an answer for every question you can think of, from the day you find out you are pregnant all the way to their toddler years and beyond! To help you get to grips with everything baby, this book covers:

Tips on Conception, Fertility, Surrogacy and Adoption
Early Signs of Pregnancy and What to do Next
Week-by-Week Guide to Pregnancy
How to Read your Maternity notes and Growth Chart
Pre & Postnatal Exercises, Mental Health and Wellbeing
What to Pack, Baby Essentials and How to Write a Birth Plan
...and much more

So, sit down, relax (whilst you still can!) and let Your Baby Bible guide you through this incredible journey to having a baby.

(You will be receiving the eBook version of this publication.)