With the physical changes in shape and size that pregnancy brings, your wardrobe may be stretched to its limits – literally! If you want to replace your wardrobe with a maternity version or simply stock up on some pregnancy-friendly staples to supplement your current wardrobe through the next few months, here are our top 10 must-have maternity clothing items.
1. Basic T-shirts
T-shirts are a fan favorite for me at all times, but especially during pregnancy. Aside from being comfortable, they are extremely flexible and can easily be dressed up or down. You can pair it with a skirt or blazer for more formal events and add some statement jewelry. Or if you're lounging at home, some pajama pants or maternity leggings (or no pants at all!) can do the trick just fine!
Maternity T-shirts with ruched sides are flattering for your expanding form and will often lay nicely postpartum while you are in that transition phase. The bonus for those who breastfeed is that many maternity shirts double as nursing-friendly options, so you are truly getting your money's worth!
2. Versatile Blouses
While T-shirts are fine, you may be in a profession or attend events where the dress code is more formal. In this case, having a few "nicer" maternity shirts is also a good idea. I tend to opt for solid colors or simple prints that can mix and match with various options. This way, just a few shirts will go a long way throughout my entire pregnancy. It also means they are less likely to go out of style and can be used for subsequent pregnancies or passed along to other expecting moms.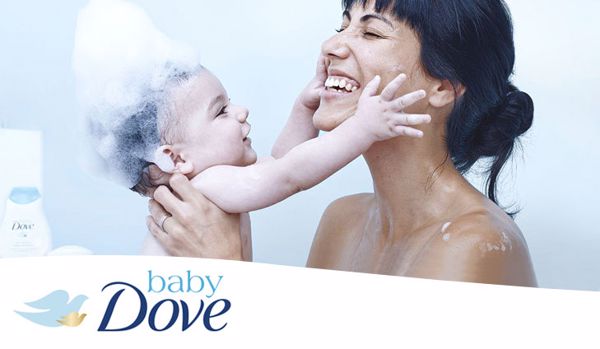 3. Supportive Bras
In the case of pregnancy, what is under the clothes is just as important (if not more!). Pregnancy will usually lead to increased breast size and sensitivity, meaning a supportive bra is worth its weight in gold. Consider looking to get professionally fitted for the perfect match. Some women appreciate a sleep bra during pregnancy, even if they don't usually wear a bra to bed. Also, if you plan to breastfeed, consider investing in some well-fitted nursing bras that you can wear throughout your pregnancy and afterward.
4. Maternity Leggings
In recent years, leggings have become a wardrobe staple, and that doesn't have to change during pregnancy! Leggings pair nicely with all kinds of tops or dresses. They can transform from day wear to loungewear and even pajamas seamlessly. Because of their stretchy material, they are not only comfortable but can stretch to fit you and your growing belly comfortably all pregnancy long!
5. Shirt Extenders or Belly Bands
If you opt to utilize more of your regular wardrobe, shirt extenders or "belly bands" can be used around the waist to literally "extend" the life of your shirts and blouses. This can be a less expensive alternative to buying completely new clothing, as one extender can be paired with countless shirts. Even if you have a sizable maternity wardrobe, having some extenders on hand can be a good idea. They can give you access to clothing options that you may need for special occasions, family photos, or laundry day when your maternity clothes aren't available.
6. Maternity Swimsuit
My pregnancies were split between Florida summers and snowy winters, and I can tell you those seasonal items are a must!
Like maternity T-shirts, a good maternity swimsuit can last for years, and again I am a huge advocate of styles with ruched sides as they continue to be flattering after pregnancy as well. Even winter pregnancies can benefit from a maternity swimsuit as you take advantage of the weightless relief found in indoor swimming pools. In your third trimester, you will be grateful for a break!

7. Maternity Jacket or Coat
While warmer climates may not necessarily feel the need to invest in a maternity coat, purchasing a more oversized jacket or cardigan is a great idea when you are caught inside a chilly air-conditioned building. And if you have a summer baby, you can continue to utilize that jacket over a baby carrier in the cooler months.
8. Compression Stockings
If you've ever experienced the "joy" of varicose veins, you will understand why compression stockings make the list! Regardless of your varicose vein status, compression stockings provide support, prevent swelling, and relieve aches and pains during and after pregnancy.
9. Maternity Belt
Speaking of supportive garments ... a maternity belt is a stretchy, usually Velcro piece of material that stretches around the waist and sits under the belly, providing support and relieving excessive back and pelvic pain that may arise due to your growing midsection. A maternity belt can be the difference between ending up aching on the couch or feeling energized after a productive day.
10. The "Little Black Dress"
Most maternity clothing items tend to fall under the "function first" category, but there's no reason you can't feel every bit as beautiful as you are creating new life from the beginning to the end of your pregnancy. Whether you are a dress person or not, finding at least one "formal" piece you can wear while you're expecting is something you won't regret.
The little black dress concept is great for pregnancy because it is versatile, elegant, and timeless. For those anticipating multiple pregnancies, selecting a piece that will continue to look great for years to come, depending on how far apart your pregnancies are, can be helpful. Add a few accessories to mix it up, and you're good to go!
In the end, nine months is a long time to "suffer" through a sub-par wardrobe of old sweats and your husband's T-shirts, but what you wear is so much less important than what you'll gain at the end of your journey. Whatever you wear — focus on being comfortable and know you are amazing!
Articles shown are a mixture of informative pieces, anecdotal accounts and professional advice from our panel of Bloggers, Writers and Experts. The views and opinions expressed in these articles are those of the authors and do not necessarily reflect the official view of this site.