Breastfeeding is a wonderful way to bond with your baby in the earliest stages of their life and it is proven to help babies become better at fighting infections and illnesses and reduce the risk of allergies.
Breastmilk is very easy to digest and is the easiest way to prevent your baby from having an upset tummy. The benefits of breastfeeding are endless!
However, it can become quite painful and can lead to raw, cracked, and sore nipples. Globally, this is the number one reason why women stop breastfeeding.
To counter this, we recommend that you invest in a nipple cream to relieve your discomfort so you can continue to breastfeed your baby.
Below, we'll tell you all you need to know about choosing the right nipple cream for you!
What Should You Do If Breastfeeding Is Painful?
If you are determined to continue breastfeeding despite the pain, there are several things you can try to relieve the discomfort. This ranges from products you can buy to different techniques to try when you breastfeed your baby.
The first and most important tip of all is to make sure that your baby is latching onto your breast correctly. This will save you from unnecessary discomfort and also ensure that your baby is getting a full feed. If you are having issues with getting your baby to latch properly, get in touch with a lactation consultant.
Before a feed, try applying heat to your breast. You can also try massaging your breast beforehand. After a feed, use a cold compress on your breasts to help with engorgement.
You could also try holding your baby in various positions as they breastfeed. This creates a higher chance of draining the majority of the milk in your breast, which will reduce the chances of breast engorgement.
When trying to get your baby to unlatch from your breast, try to softly break the suction between your baby's mouth and your nipple.
If your nipples are cracked, or the skin is broken in any way, be sure to regularly clean the area with water to prevent infection. You can also try wearing a cotton bra as they are very breathable, and again, they will help prevent infection. If you bleed in any way, you should contact a healthcare professional.
You can also try investing in nipple cream. There are various kinds on the market, so you are sure to find one that suits you. These creams are specifically designed to soothe nipples that are become sore due to breastfeeding.
Benefits Of Using A Nipple Cream
Nipples creams are made to heal and relieve any painful skin around your breast as a result of breastfeeding. They can be applied to red, cracked, itchy, or blistered skin to help soothe it. This is a relief for the physical toll that breastfeeding can take on the body.
However, nipple creams can be repurposed for many other things. For example, they can help soothe eczema or any other kind of itchiness or dryness on your body; they can even be used as lip balm. They are also a diaper bag essential as not only will they help you, but they can help your little one as they are an excellent product to use on diaper rash.
While you're here check out our club for baby freebies such as a baby box!
The Best Nipple Creams In 2021
Now that you know a bit more about nipple cream and its benefits, check out our list below of what we believe are the best nipple creams on the market today.
Weleda Nipple Balm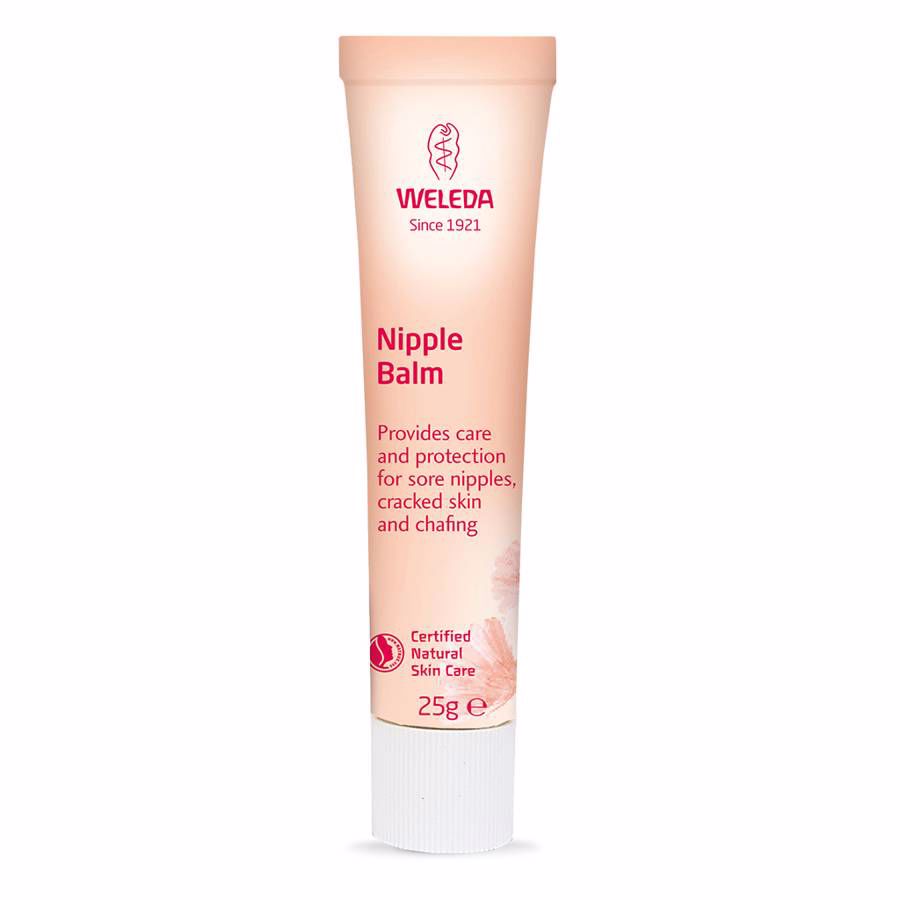 Starting our list of the best nipple creams, Weleda Nipple Balm was specifically developed by midwives and pharmacists to create a product that is perfect for nursing mothers who may be experiencing sore nipples.
The fragrance-free product is safe for mum and baby and does not need to be wiped away before feeding. It is made from plant-based oils and is free from any added colors and preservatives. It is also vegetarian-friendly and climate pledge friendly, as well as being NATRUE certified. A little goes a long way with this formula!
Weleda Nipple Balm is also a popular product amongst athletes who use it to soothe chafing. This multipurpose balm can help out with all kinds of bodily irritation you may face.
Motherlove Nipple Cream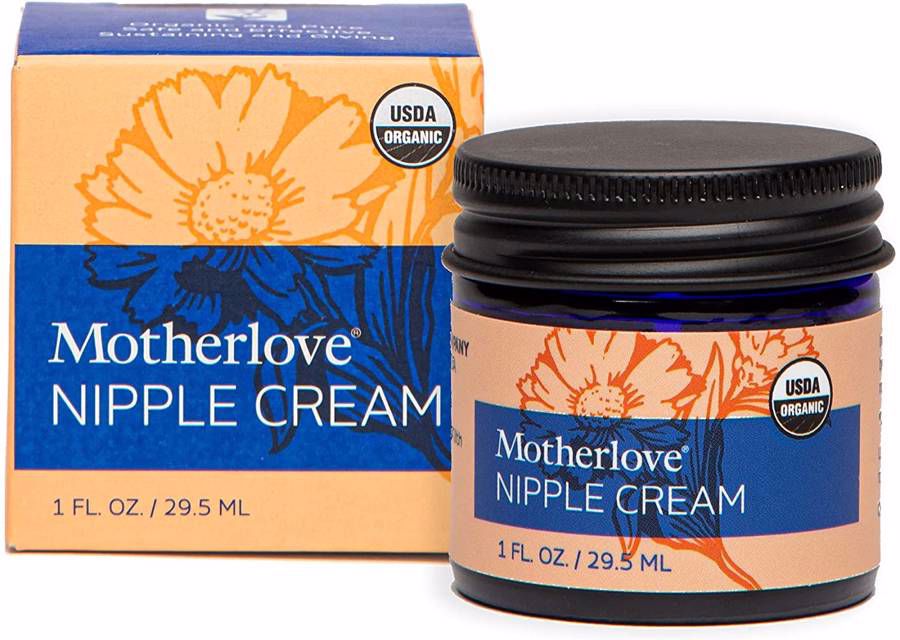 Motherlove Nipple Cream is a wonderful organic soothing solution. The product does not contain any lanolin if this is something that you are trying to avoid. The cruelty-free product contains beeswax, calendula flower, extra virgin olive oil, and shea butter.
Motherlove Nipple Cream also comes in a glass jar, perfect for mothers trying to reduce their plastic usage to become more environmentally friendly.
However, natural oils can be notorious for staining clothing, so be sure to wipe off Motherlove Nipple Cream before putting any clothing over your breasts.
Lansinoh HPA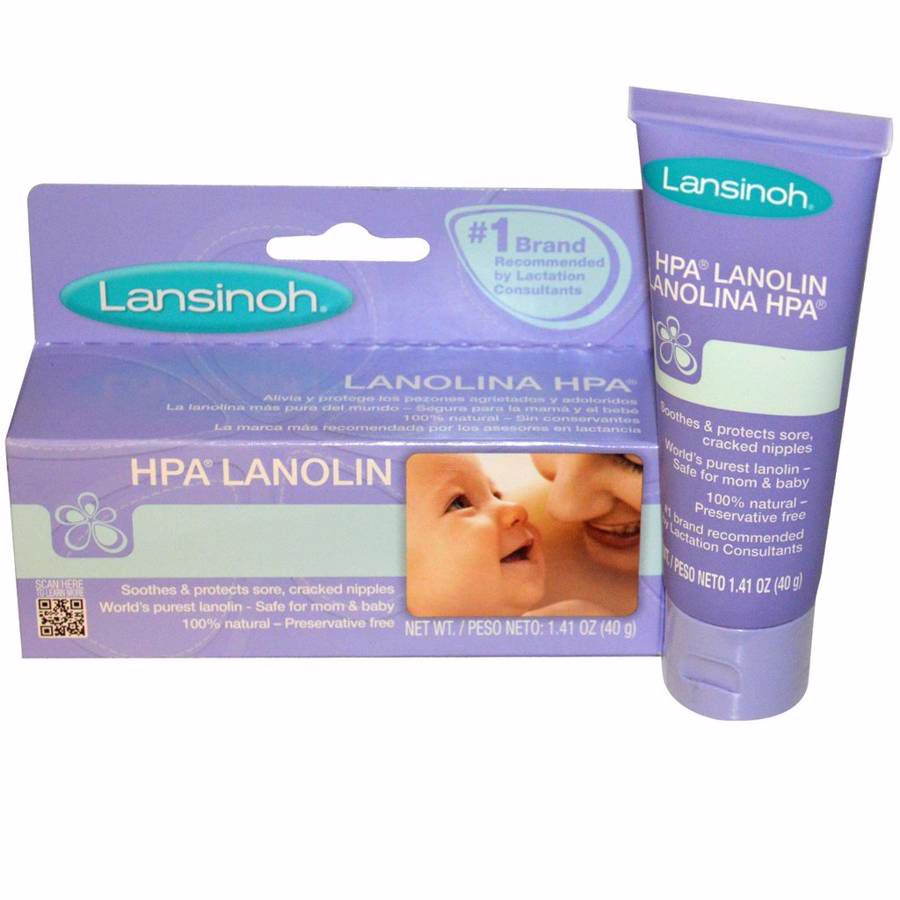 Another of the best nipple creams, Lansinoh HPA doesn't beat around the bush with its name - the product is made from 100% Lansinoh HPA Lanolin. It is hypoallergenic and has no taste, color, or added scent, meaning that there is no need to wipe the cream off before breastfeeding.
Bennetts' Nipple Cream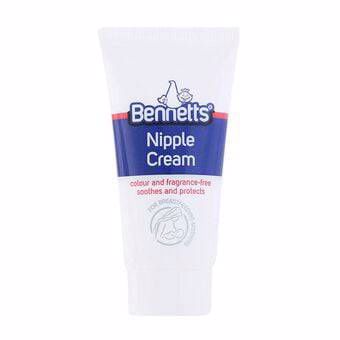 Bennetts' Nipple Cream is a color-free and fragrance-free solution that was created by pharmacists. Again, there is no need to wipe this nipple cream off before breastfeeding as it is safe for both mum and baby.
The formula will not leave you sticky and will not leave any stains, meaning you can put clothes directly on top of your breasts without having to take the cream off.
Bennetts' also recommends using their cream throughout your pregnancy as it helps the skin stay smooth and stretch mark-free.
Green People Nipple Balm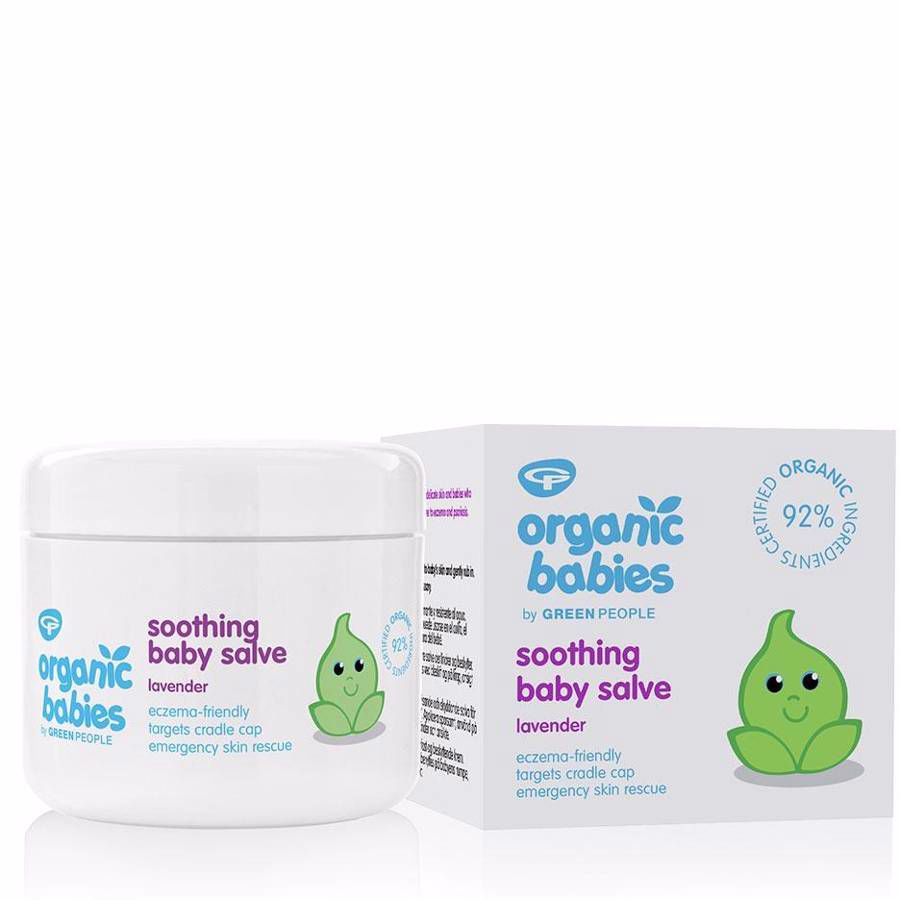 Green People Nipple Balm is cruelty-free, vegetarian, and made from 91% organic ingredients, making it a wonderful option for moms looking for an environmentally friendly formula. The balm contains beeswax, calendula, hemp, and shea butter, and is fragrance-free, which is ideal for mothers who may already have sensitive skin.
Green People Nipple Balm is also a very popular choice many moms opt for to tackle their babies' diaper rash. The product is wonderful for the most sensitive skin due to its organic ingredients.
Medela Tender Care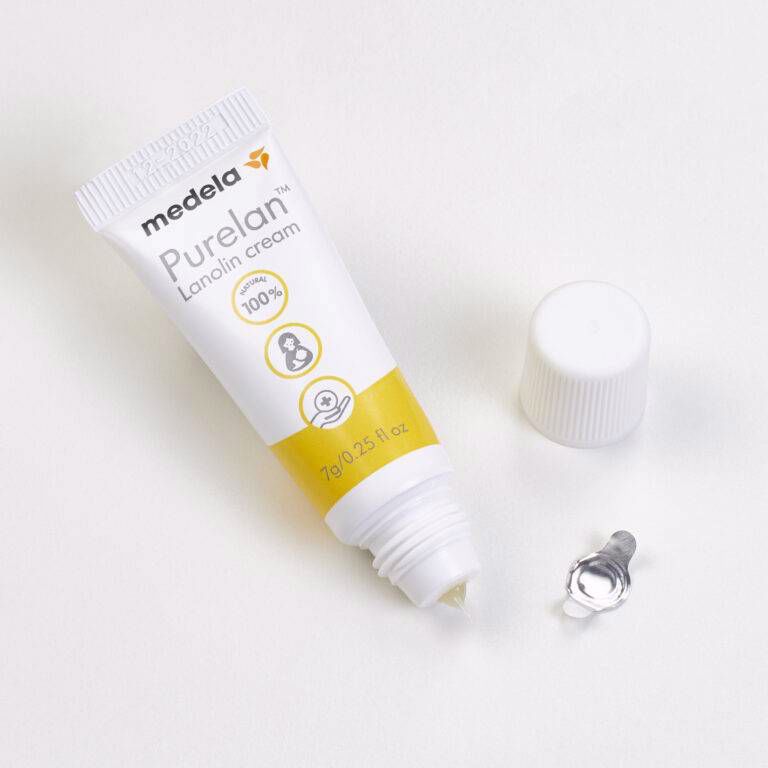 Another popular organic favorite of ours is Medela Tender Care. A little goes a long way with this formula, and its all-natural ingredients keep it safe for both mother and baby.
This also means that it is safe for ingestion, and there is no need to remove the formula before breastfeeding.
The Honest Company Organic Nipple Balm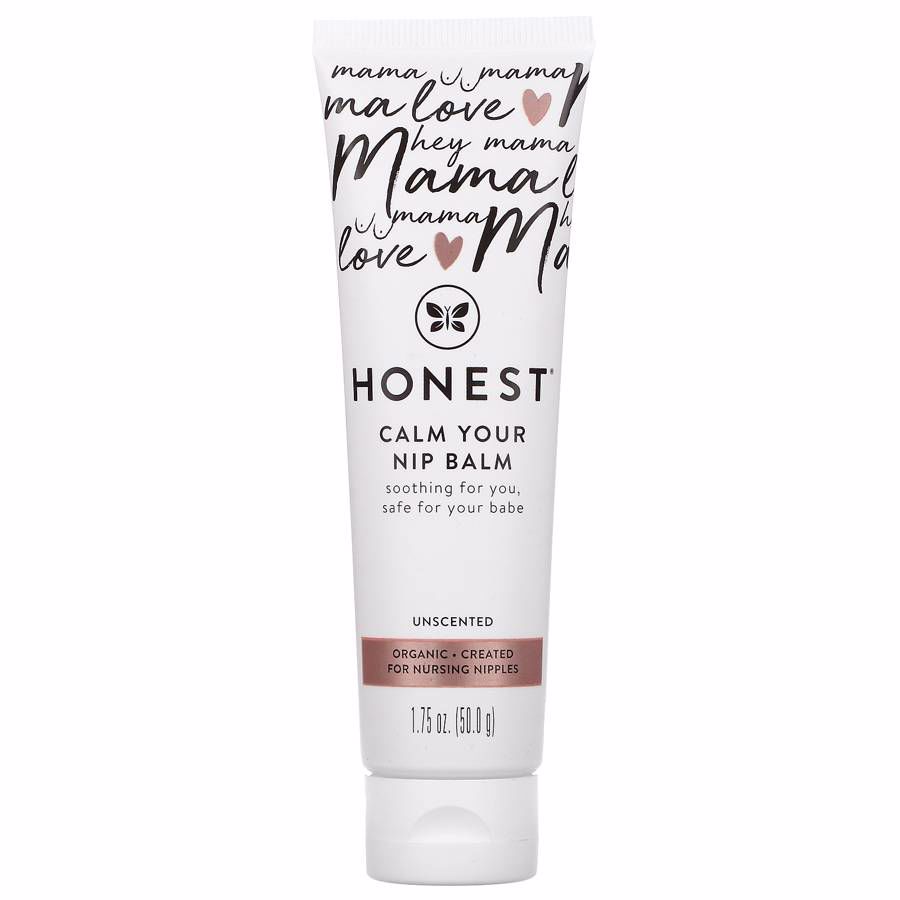 The Honest Company Organic Nipple Balm is yet another environmentally friendly nipple relief that you can invest in. The ingredients include beeswax, coconut oil, and shea butter. In addition, the product is fragrance-free and paraben-free.
The Honest Company Organic Nipple Balm is also an excellent solution for any chapped lips, elbows, and cuticles you may have. An absolute diaper bag essential!
Bamboobies Organic Nipple Balm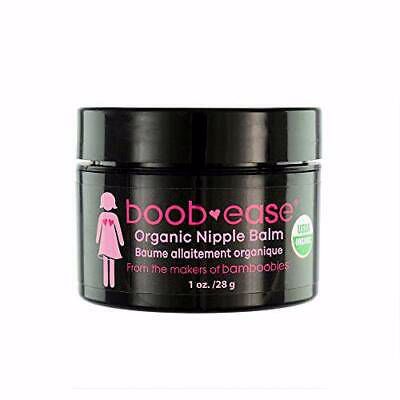 Bamboobies Organic Nipple Balm boasts a 100% organic formula. This is another product that is fragrance-free and paraben-free, as well as being cruelty-free. The ingredient list is completely clean, and therefore, there is no need for you to wipe it off before breastfeeding.
How To Choose The Best Nipple Cream For Breastfeeding
There are many factors to consider before deciding what nipple cream is right for you. You need to take the ingredients, scent, and price into account before making a purchase.
Ingredient list
The first thing that you should check out in a nipple cream is the ingredients list. The more natural and organic the list, the better. These kinds of ingredients are much more likely to avoid any irritation for both mum and baby.
However, keep in mind that natural oils can leave stains on clothes that can be tricky to get out. Therefore, you would always have to wipe a cream with natural oils off your skin before putting clothes on the area.
Look out for lanolin on any ingredient list. Lanolin is a substance that comes from sheep's wool and has been used to help heal dry and cracked nipples for over 100 years.
The substance is quite controversial and splits opinions amongst mothers. For some, it is a holy grail product, whereas others avoid it completely because it is derived from animals. If you are looking for a product containing lanolin, ensure that it is free from pesticides and preservatives.
Try your best to steer clear of any products that contain alcohol or parabens, as they will further dry out and irritate your skin. This is not something you would want to apply to broken or sore skin, nor would you want to put it near your baby's sensitive and delicate skin.
It should go without saying, but it is essential to scan the ingredient list to make sure that there are no allergens in the cream. The last thing you want to do is cause an allergic reaction to any already sore and cracked skin.
The texture of the formula is also something that you should take into account. You want a product that is smooth and applies very easily. If the product is too thick or rough, it can be difficult to use. You do not want to be applying any additional pressure or discomfort to an already sore and irritated area.
A product that is too sticky may also confuse your baby if you apply it just before a feed. On top of this, it may be challenging to clean off your skin. You do not want to use a nipple cream that leaves you feeling sticky and uncomfortable.
You should steer clear of any nipple creams that include numbing ingredients, as this will prevent your baby from latching or sucking correctly.
Scented/unscented
Whether or not you want to pick a scented or unscented nipple cream is up to you. However, scented formulas may pose a problem if they put your baby off feeding. Therefore, we recommend that you go for a nipple cream that is either fragrance-free or has a very gentle fragrance.
We would recommend avoiding products with an added fragrance as it can sometimes act as an irritant. You do not want to add this to skin that is already sore and angry. Therefore, it is best to try and shop for natural and organic nipple creams where possible.
Does it need removing?
We recommend that you invest in a nipple cream that does not need to be removed before breastfeeding. If a nipple cream needs to be removed before breastfeeding, there are likely ingredients in it that are harmful to your baby. You do not want to take the risk that your baby ends up ingesting any dangerous residue.
To avoid this, we recommend using an organic nipple cream as they are least likely to be harmful to both mother and baby. Ingredients such as shea butter, coconut oil, extra virgin olive oil, and mango butter are all safe to be ingested, so keep an eye out for these on any nipple creams you are looking at.
Price
Bear your budget in mind when shopping for nipple cream. Take value for money into consideration. Would you rather pay $5 for a 1 oz nipple cream or $8 for a 2oz nipple cream? Think about how often you will use the cream and how much you would be willing to spend on it every month.
Before you buy, check in with other mothers that you may know. Ask them what nipple creams they used, what worked for them, and what they would avoid. This will give you a more rounded view of creams before you buy them. If you do not know many other moms, check online forums to see what nipple creams are popular and best-reviewed.
A good nipple cream does not necessarily have to be expensive. There are plenty of reasonably priced nipple creams on the market available for you to buy.
FAQs
Is nipple cream safe when breastfeeding?
In most cases, it is absolutely fine to leave nipple cream on whilst breastfeeding. This is because nipple creams are designed with both mom and baby in mind. Therefore, there shouldn't be any ingredients that could be harmful to either person during a feed.
However, always double-check the ingredients list on any nipple cream you are thinking of buying to ensure that it is 100 percent safe for your baby to ingest.
Is lanolin safe for nipples?
For the majority of people, lanolin is completely safe as a nipple cream. It is also safe for your baby to both ingest and touch, so it does not have to be removed before breastfeeding. However, lanolin is derived from sheep's wool and is therefore not suitable for vegans or anyone who would like to limit their usage of animal products.
One prevalent concern about lanolin amongst mothers is that it may contain pesticides. However, it is doubtful that this will be the case for most lanolin-based products. Products like Lansinoh HPA will have any pesticide residue removed before nipple cream companies would even dream of putting them on a shelf.
Lanolin is also unsuitable for anyone who suffers from a wool allergy. If you or your baby have any irritation after using a lanolin-based nipple cream, you should stop using the product immediately.
Is an organic nipple cream worth the price?
Organic nipple creams tend to be slightly pricier than non-organic alternatives. However, not every organic nipple cream is super pricey. There are plenty of affordable organic formulas on the market for mothers to choose from, regardless of their budget.
Organic creams are hailed as being friendlier to skin for both mom and baby and are perfect for delicate skin. They also can be used for many other things, such as moisturizing dry lips, elbows, and cuticles, and can be used as an ointment on healing cuts to soothe any dryness. They can also be used as a diaper cream.
Therefore, if you do not use a full container's worth of organic nipple cream whilst you are breastfeeding, it is still a handy product to have on you for these other ailments!
Is shea butter good for nipples?
Shea butter is an excellent solution for cracked nipples. It is extremely nourishing and creates a moisturizing barrier over your skin, giving sore nipples time to heal. It is excellent for healing any cracked or raw skin you may have on or around your nipples.
We would not recommend using pure shea butter on your nipples, as while it is safe for ingestion, it is beneficial to have other ingredients working alongside the shea butter. Instead, we recommend that you find a nipple cream with shea butter as one of many natural ingredients.
In any organic nipple cream, shea butter is fine for your baby to ingest, so you do not have to worry about wiping it off before breastfeeding if you have cracked nipples.
Shea butter is full of Vitamin A, which makes it excellent to use throughout your pregnancy. It helps your skin retain its elasticity and minimizes the chances of stretch marks appearing. It also helps with dry skin, a common symptom many women deal with throughout their pregnancy.
Shea butter has several uses outside of pregnancy and motherhood, too. Like coconut oil and cocoa butter, it is always handy to have some in your bathroom cabinet.
It is an excellent treatment for your hair, can be used to look after your cuticles, and can even be an excellent way to soothe itchy insect bites! It is worthwhile investing in some raw shea butter as it will look after your body throughout pregnancy and beyond.
Articles shown are a mixture of informative pieces, anecdotal accounts and professional advice from our panel of Bloggers, Writers and Experts. The views and opinions expressed in these articles are those of the authors and do not necessarily reflect the official view of this site.