It can be baffling for parents to navigate through the endless amounts of baby products out on the market, making finding a suitable baby monitor feel like a difficult task.
In this article, we've summarised the best baby monitors available right now to make the search easier for you!
If you sleep in the same room as your baby or have a small house, you probably do not need a baby monitor. However, many parents find that a baby monitor can provide convenience and a sense of freedom!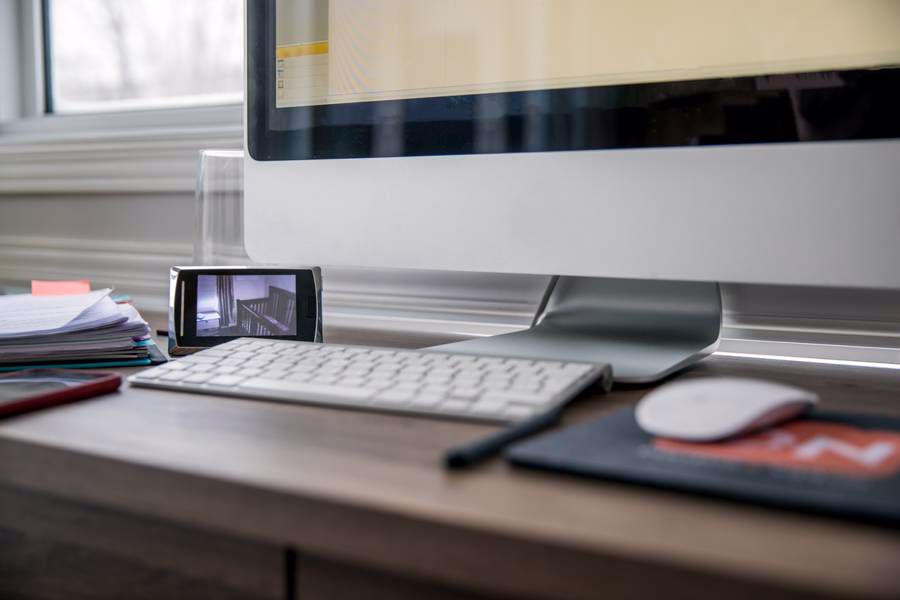 Why are baby monitors important?
For any mom or dad, baby monitors can provide an extra layer of reassurance at home, especially if your bedroom is located far away from where your baby sleeps, and you wouldn't usually be able to hear them cry.
Many baby monitors come with video and audio now, giving you a clear picture of what your baby is doing at any time of day. This can be reassuring for those with newborns and those with older children who are left to play independently.
A baby monitor allows parents to get some sleep or complete essential tasks around the house. They really are an essential item if you have a young child!
If you would like peace of mind but don't know where to start looking for a monitor, check out our list below of the best baby monitors on the market!
The best baby monitors
Infant Optics DXR-8 Video Baby Monitor
Lightweight and portable, this Infant Optics monitor comes with a 10-hour battery life, meaning it is easy to carry from room to room.
The best feature? It is compact and lightweight so that you can bring the monitor around with you in your home. For instance, if you need to do some yard work and want to make sure your baby is happy, you have immediate reassurance!
It has both audio and video, with multiple camera lenses for you to choose from to get the exact angle you would like.
Furthermore, it uses FHSS technology to provide you with ultimate privacy, making it as secure as possible.
That being said, the Optics baby monitor is on the pricier side, and some users have found the connection to be unreliable at times.
You may also find that you need to replace the unit with a new model within two years of purchase.
Pros:
Portable and lightweight
Utilizes FHSS technology for privacy
Multiple lenses available
Cons:
Nanit Insights Plus Smart Baby Monitor
The Plus Smart Wi-Fi baby monitor allows you to view your baby in HD quality from your phone, making it a versatile option.
This Nanit Plus model allows you to connect the monitor straight to your smartphone, making this a pretty convenient gadget! You can also use the app on your smartphone to directly capture memories using the camera.
The camera provides clear night vision to see your little one at any time of day. It features two-way audio, allowing you to speak directly to your baby.
It also provides parents with sleep data each morning directly to their phone, as well as the option to view a timelapse of their child's sleep. This means that you can easily review your child's sleep patterns - especially useful if your little one is having trouble staying asleep!
As with all monitors, the connectivity can sometimes drop off, so be wary of how far you are from it.
Pros:
Connects straight to your device
Night vision
Two-way audio
Provides information about baby's quality of sleep
Cons:
Connectivity can be unreliable
It costs more to add extra users
VTech DM111 Audio Baby Monitor
Providing incredible value for money, VTech's DM111 audio baby monitor offers a long-range solution for parents who need to move around the house.
This baby monitor features a range of up to 1,000 feet, which is perfect if you need to pop outside or downstairs. It is the cheapest model on our list and is very quick to set up, too. The audio quality is excellent, with no static.
That aside, this unit is an audio monitor, so you will miss out on seeing your baby in HD video like many other baby monitors allow these days.
It has a rechargeable battery which will last eight hours; the perfect amount of time if you want to leave it on overnight!
Pros:
Fantastic range
Great value for money
Strong audio quality
Cons:
Eufy Video Baby Monitor
This is an excellent choice if you want the whole picture; a sharp 720p resolution and wide-angle lens mean you can see your baby clearly all the time.
The ability to pan the camera using the screen is a feature that parents will find super helpful if their little one starts moving. Combine this with the large 5" display screen, and you'll be able to see every inch of your child's room.
If you instead want more detail, you can zoom the image in for 1.5 times - 2 times magnification and can also remove the wide-angle lens for a more focussed picture.
It has a long battery life and comes with a room temperature display to offer you more reassurance. This baby monitor also comes with a large 460 feet of coverage, big enough for any home!
Pros:
Large display
HD camera
Great battery life
Temperature display
Night vision
Cons:
Difficult to use the zoom function
Background noise
Owlet Monitor Duo Smart Sock 3
This premium baby monitor comes with a sock for your baby to wear so that their oxygen levels and heart rate can be tracked for total peace of mind.
Through a Wi-Fi connection, parents can use the Owlet app to view their baby's readings, such as their heart rate and oxygen levels, in real-time for ultimate reassurance. The app notifies you when your child's readings leave the preset 'safe' zones, so you can be there quickly if needed.
This unit also features wireless charging with a base station for your home so that the monitor will always be ready to use.
The camera is also impressive, offering HD video, a wide-angle view, and four times zoom. On top of this, you can also receive sound and motion notifications straight to your phone.
Pros:
Displays your baby's heart rate and oxygen levels
Wireless charging
HD camera
Cons:
Find the best baby monitor with Your Baby Club USA
If you are a mom or dad that wants to be in the know, sign up to our club page and become a member of Your Baby Club!
As an exclusive member, you will receive free samples, as well as discount coupons to save you money on the baby items you need. We have partnered with several brands to bring you the best offers, all in one place.
So if you want to keep up to date with the latest baby and family advice, join now so that you don't miss out!
FAQs
What should a good baby monitor include?
Baby monitors have a range of features, and it is up to you, the parent, to find the best option for you and your baby.
However, some aspects are essential when it comes to choosing a good baby monitor.
The best baby monitors will have a good usage range, so they don't cut out at a distance. This is especially important if you are sleeping in a far away room or want to be able to get on with chores whilst your baby is napping.
Battery life is another feature that determines whether a baby monitor is good or not. After all, you do not want to have to charge your monitor multiple times a day.
As long as you have these features covered, it is up to you as to what extra features you would like your baby monitor to have. For instance, is it important that your baby monitor has temperature monitoring? Or that it can identify your child's sleeping patterns?
Luckily, there are great options at every price point to choose from!
What is the best baby monitor to buy?
There is not going to be one baby monitor that is the best fit for all parents. Circumstances and needs are different for each family. It is these factors that should be considered when choosing a baby monitor.
We suggest considering your home situation when picking a baby monitor. For instance, if you live in a small house, a monitor with a long-range will probably not be one of your main priorities, but one that can cut out surrounding noise will be.
Some families may like a baby monitor like the Nanit Plus that connects to your device through Wi-Fi, so you can see your baby from your phone and while using other apps.
However, others may prefer a monitor like the Eufy Video Baby Monitor that has a larger display screen so that you can see your baby on a bigger scale.
All in all, the best baby monitor for you to buy will be the one that meets your needs the most. Think about your priorities and bear this in mind when reading the product descriptions of baby monitors.
Moms and dads: read the article above for more information on choosing the best baby monitor!
Should I get a video monitor or an audio monitor?
Both video monitors and audio monitors are great options for parents. However, monitors with a camera do provide extra reassurance.
Being able to hear and see your baby means you can be sure that they are safe at any time of day. Something that may be picked up by sound detection that could alarm you might not trouble you at all with a video monitor as you can see that your baby is ok.
Have a read of this article, which goes into detail about video monitors and audio monitors' features to help you with your decision.
At what age should you start using a baby monitor?
A baby monitor is most useful when your baby is sleeping in their room, and you want to make sure that you can hear them if they cry. Starting to use a baby monitor when your young one is getting used to being on their own is very useful.
As you can no longer see your baby, checking on them using a monitor can provide peace of mind as you can be reassured that they are ok. However, once your baby has adapted to their own space, it can be a good idea to keep using your baby monitor as your child grows up.
For instance, your bedroom may be far from your child's room, and you may be afraid that you aren't able to hear them if they are distressed. Or maybe your baby is experiencing nightmares or has started sleepwalking, and you want to be able to view them in the night to keep check of them.
For these reasons, it can be a great idea to use a baby monitor for a good few years of your baby's life. If it is going to reassure you, then it is worth using. However, there can be negatives to using a baby monitor for an extended period.
For instance, it is possible to become a bit obsessed with watching your child, which is likely to have adverse effects on your mental well-being!
You are the only person that will know what is best for you and your baby. There is no right thing for you to do in this situation; do what feels most comfortable for you and your family.
Check out our "best" articles such as the best baby strollers and the best ways to get free baby stuff.
Also, find out about gripe water for babies here.
Articles shown are a mixture of informative pieces, anecdotal accounts and professional advice from our panel of Bloggers, Writers and Experts. The views and opinions expressed in these articles are those of the authors and do not necessarily reflect the official view of this site.