Do you remember that scene in the movie Father of The Bride where the bride's fiance gifts her a blender? Let me fill you in if not – it does not go well. She felt his gift sent a message that he expected her to spend their marriage in the kitchen, fulfilling "womanly" duties. In reality, he just thought it was a nice blender she might like! Gifts can be tricky, mainly because no two people are exactly alike when it comes to likes/dislikes and their perspectives.
When you are considering what the mom in your life might appreciate this Mother's Day, there are a few things to consider: her interests, her love language(s), and what is expected.
Her Interests
What mom appreciates is going to be as individual and unique as she is! Moms spend so much time giving and sharing their gifts with others that sometimes one of the best things you can do for her is recognize that you see her and acknowledge who she is, not just in relation to your family but as an individual. Think about who she was before she had children. What kind of things does she do now in her free time? Is there something you have noticed she does not enjoy?
Even the best gifts are only as successful as they apply appropriately to the receiver.
Flowers (a favorite for Mother's Day) are a great example:
Does she like flowers?

Does she have a preference for flower type/color?

Are there any flowers she has a negative association with, such as an ex-boyfriend or the funeral of a loved one?

Would she be upset if you spent a lot of money on a bouquet, or would she be disappointed if they weren't from a fancy florist?

Does she have a green thumb and prefer them to be living and potted?

If she's a gardener, she may prefer some help in the garden or a trip to the gardening center to pick out some new plants/gear.

Would she prefer you trim and arrange the flowers in a vase so she doesn't have to, or does she enjoy arranging flowers herself?

Would she find hand-picked wildflowers more personal and thoughtful?

Maybe she'd prefer something more low-maintenance, like a faux plant.

Would the longevity of a flower art print be more appealing?

Could you look for flowers that represent the birth month(s) of her child(ren)?

If she really loves earrings, maybe she'd appreciate some floral earrings, or if she loves purses, a floral purse?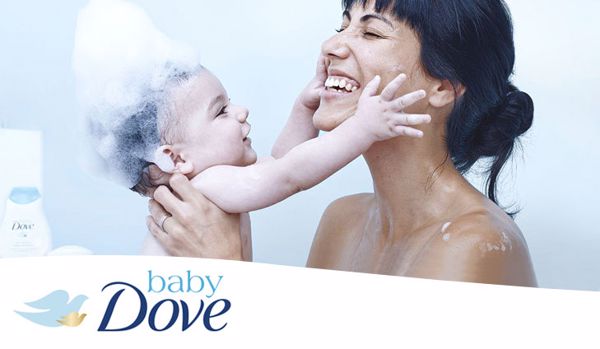 The individual circumstances are endless and can feel incredibly overwhelming, but don't stress! While you will want to be considerate, also understand that most moms will appreciate any love and effort you may make. If you are unsure what she would be interested in, ask! Putting effort and thought into making Mother's Day personal will be the most meaningful part. It truly is "the thought that counts," but you have to actually put thought into it!
Her Love Language
The theory of "love languages" suggests that there are five categories of "love" and that individuals prefer some of these categories. Whether or not that is accurate (and whether or not there are really only five) is debatable. Still, it can form a solid foundation when considering a gift for someone, especially one of the most loving people we know - Mom! The five categories are "gift-giving," "Acts of Service," "Quality Time," "Words of Affirmation," and "Physical Touch." Here's a mini low-down on each love language and what it might look like for Mother's Day!
Gift-Giving
Gifts are possibly the most straightforward option for Mother's Day. Few things beat the excitement of unwrapping a gift. It also has the added benefit of being quick and low-effort, which can be ideal for busy families or spouses facilitating Mother's Day on behalf of their baby or small children.
Ideas:
Jewelry (Birthstone jewelry with a stone for each child is often a hit!)

Treats (Chocolate, edible arrangement, etc.)

A framed photo of her and the kids
Acts of Service
When Mom is doing everything for everyone else, it can be a refreshing change of pace to do something for her instead! Go a step beyond, and don't just take off some of the responsibilities that are usually on her plate, but also go the extra mile and do something that benefits only her.
Ideas:
Breakfast in bed

Clean the house (Yourself or professionally)

Have her vehicle cleaned and detailed
Quality Time
For Mother's Day, some moms want nothing more than a break from their children. This isn't because they don't love them, but because mothers are prone to being touched-out or overstimulated from the constant "on-call" nature of motherhood, and it's nice to have a break! Other moms can't imagine spending Mother's Day not being surrounded by their adoring family, so it's essential to know which category your mom falls into.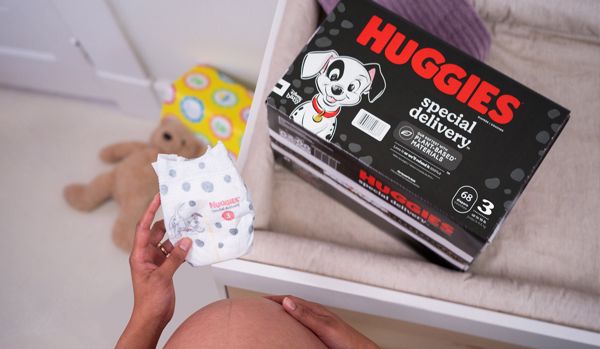 Ideas:
A family day out to the park, museum, dinner, etc.

Send her for a "girls' night out" with a friend or two

Plane ticket to or from a loved one living far away
Words of Affirmation
Motherhood has been aptly described by some as a "thankless job." The isolating nature of modern motherhood (without a village) can mean many moms rarely have the chance to share their accomplishments or receive an acknowledgment. And when they do, it's often on social media, which leaves them vulnerable to comparison traps. Everyone deserves to receive some praise and acknowledgment for a job well done. Think about what mom would appreciate hearing to give her a boost this Mother's Day!
Ideas:
Heartfelt card

Personally written letter

Singing or playing a song dedicated to her
Physical Touch
While being touched-out is a genuine problem many moms face, that doesn't mean moms don't appreciate some loving physical touch! Think about ways to allow her body to relax and decompress so she can feel loved and rejuvenated.
Ideas:
A coupon book of hugs and kisses whenever she'd like

Massage/Pedicure/Facial (Either at home or professional)

Handprint keepsake
What Is Expected
You can plan the most beautiful, thoughtful, extravagant Mother's Day imaginable. However, it will still fall flat if it isn't what she expected. The key to success here isn't to go bigger. It's to work smarter. The best course of action is to ask the mom in your life what a successful Mother's Day looks like to her! Some moms love surprises, others like to know what to expect, and some may enjoy having a say in the day's events, but they don't want to be the ones planning/facilitating the plans. So when in doubt, ask!
After all, Mother knows best.
Articles shown are a mixture of informative pieces, anecdotal accounts and professional advice from our panel of Bloggers, Writers and Experts. The views and opinions expressed in these articles are those of the authors and do not necessarily reflect the official view of this site.